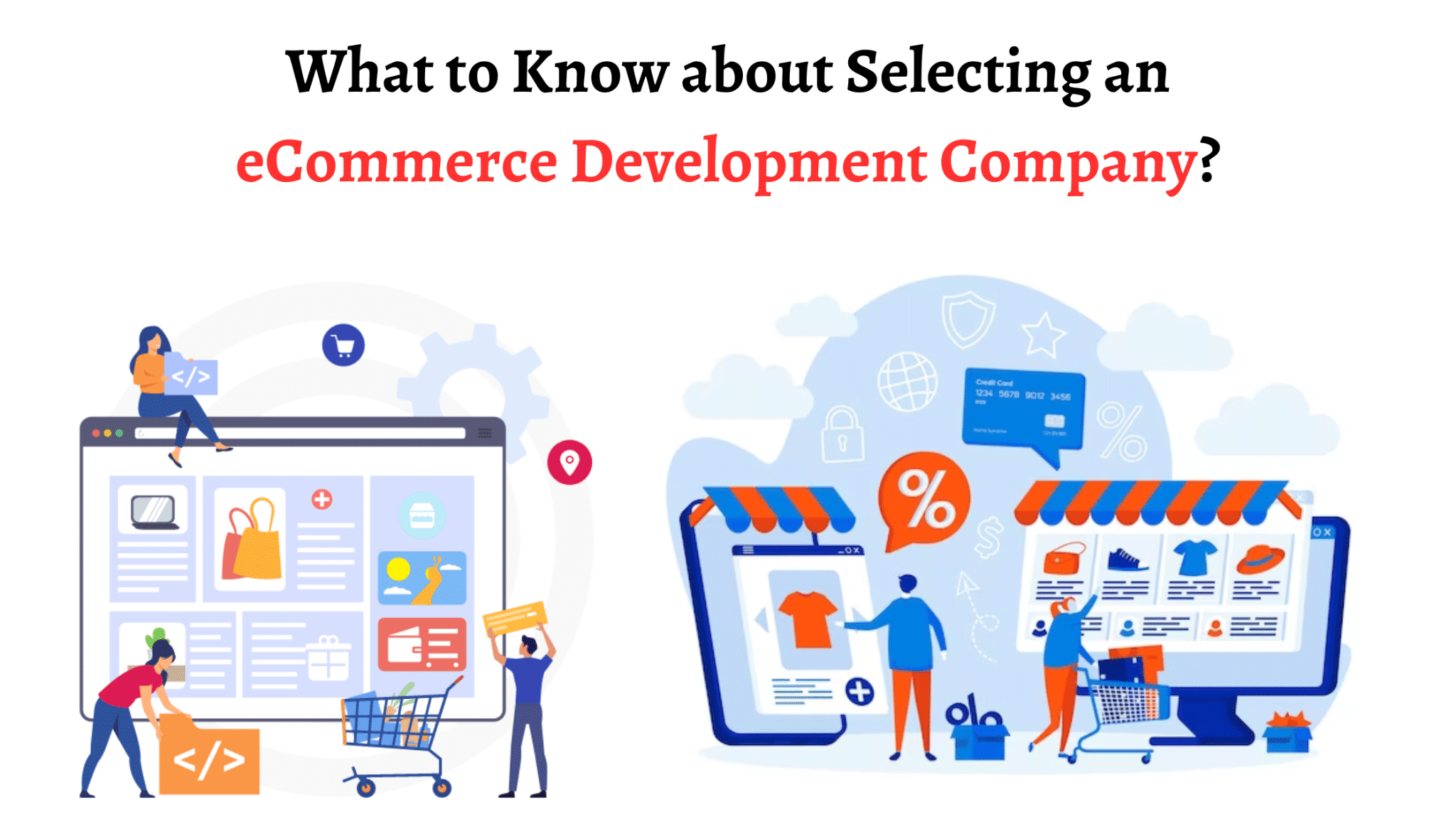 The eCommerce market sales figures are expected to rise by 56% in the upcoming years. With this upsurge, most businesses look forward to developing an online store. But, this alone can not be the factor that could contribute to the growth.
To succeed in a volatile market, there is a need to develop an online store to cater to your requirements. It is not easy as it seems. This is where the role of an eCommerce development company is of greater value. But, in the horde of various companies in the market, finding the right one becomes daunting.
Therefore, you should consider some factors about choosing a company experienced in eCommerce development.
Tips to Choose a Reliable eCommerce Development Company
You need to know various factors that facilitate the growth of your online store by selecting the most potential company. These are:
Does the development company tick all the boxes?

Various factors are helpful in the selection of an eCommerce development company. But, you need to focus on your business requirements before making a decision. Consider it and look for companies that have the relevant expertise. However, you can consider this with the factors elaborated below:

a. Experience and Expertise
One of the primary factors to consider is the experience of an eCommerce development company. A company with relevant expertise can understand its client's queries and business requirements. Through this, they can develop innovative solutions that either fulfill their queries or resonates with their needs.

Look for those with a proven track record of successfully delivering eCommerce projects. You can consider this by checking their years of experience in the business and the range of clients they have worked with. An experienced company will deeply understand eCommerce best practices and can provide valuable insights on your project.

b. Portfolio and Case Studies
Checking a company's portfolio and case studies is an excellent way to assess their capability and quality of work. By doing that, you can understand more about them and the type of projects they have completed in the past. The best way is to look for examples of eCommerce websites they have built, especially those that match your business needs. Pay close attention to their design, functionality, and user experience to know more about the expertise of a company. A portfolio that showcases a range of projects demonstrates the versatility and ability of a company.

c. Technology Stack and Platform
This is a good factor to consider as the type of technology stack and the eCommerce platform a company uses. Ensure they have expertise in the platforms you are interested in, such as Magento, Shopify, WooCommerce, or custom-built solutions. The right technology stack is crucial for your eCommerce website's long-term success and scalability.

d. Reviews
Checking reviews from previous clients to gauge their satisfaction with the eCommerce development company. Check the reviews either on their website or other review platforms, not just one. You may find platforms such as GoodFirms, Clutch, DesignRush, etc. Determine the difference between positive, overly positive, and negative reviews. This can help you collect valuable insights into the company's professionalism, reliability, and service quality.

Are they familiar with the latest trends and technologies?

It's always a good idea to bet on a well-updated company that understands the versatile market. Developing a website integrated with the latest trends is crucial to stay ahead of your competition. Look for an eCommerce development partner that can work on the latest trends and technologies.

To check the company's capability, go through its portfolio and check the eCommerce platforms it used to build its client's website. This will significantly impact your website's performance on the basis of their knowledge of the platforms.

Can they deliver projects on time and within budget?

Can an eCommerce website be done within a given time and budget? This is the most asked question. Here's the point: finding a company that can tick both boxes is not always possible. A company will deliver the required web solution, but many outstanding costs are behind that.

You have to pay a certain amount extra for their overtime work. The point is not every requirement is similar, some will take exact time while others will take more time. To deduct this time period, a company works overtime.

However, you need to balance the cost and the time frame fairly.

Be Familiar with their Development Process

When you are looking to work with a company, you should keep a few things in your mind. One of them is to know about their development process.

It will let you know how the agency actually works on every project and how they will work on yours if you select them. This is a great measure for comparing the development process of two or more companies.

The company with the most familiar and agile development process can help you build your visioned eCommerce website.
Conclusion
Every eCommerce website has specific requirements. You should know your website's needs, as it can help you select the most viable company. Considering the above points can help you hire eCommerce developers from a company that aligns with your business requirements.
Investing in the right ecommerce app development company will yield long-term benefits and contribute to your online business's growth and success.