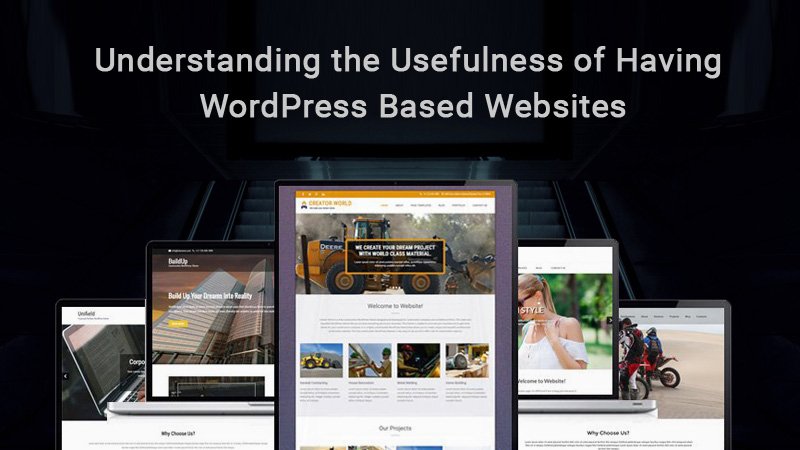 The WordPress themes are mainly website templates which are specifically designed for the WP CMS. Each WordPress theme is created out of the files known as the 'template files.' What do these themes include? Why should you use them? Well, let us find the inside portion of the WP themes to understand them in a better manner:
Themes include image files (*.jpg, *.gif) – which are customizable – so upload the pictures or your products or services or anything that you want.
Various custom pages – these custom pages are different category pages of a website and serve the clients with a complete website solution.
Style sheets (*.css) – You can change the outlook of the theme based website at any moment by applying your CSS codes. It's simple – all you need is to learn CSS.
PHP Coded files – These are as same as CSS files. If you know PHP, you can customize your website and can take it to one step further.
In the beginning, WordPress provides two themes at the time of any new installation. By using the WP admin panel, the users can quickly switch between these two themes. Some of the famous WordPress themes are mainly Black Brown, Ahimsa and also Blue Diffusion. These themes are available for purchase on the WordPress websites, and the average cost of these premium themes is quite affordable for the users. The advantage of using these themes are the color options and effects associated with them which give the system an edgy and modern look and feel.
The process of adding the new themes to your WP installation is as follows:
Download the theme which comes in a .zip format. You need a zip file extractors to get in the theme folder. If you want customization, do all those things in this folder, change the files, and replace them with your personalized ones. But, do not delete any system file, without understanding its significance.
Then access the host web server by using a proper FTP Client. Most of the web hosting options come in these days with WordPress pre-installed WP widget. So creating a website with your FTP client would not be a big issue.
Upload theme files – upload the zip file as a whole.
The finals step is to log on to the Administration Panel of WordPress and then activate the new theme.
Internet enthusiasts use the WordPress themes all around the world, and they use the WP themes to make the system attractive.
Benefits of WordPress Based Website

Having a WordPress based website is always beneficial due to many reasons. First of all, such sites are easy to be operated and simple to manage. Site owners do not need to invest a high amount of money for maintenance of the website. It is also simple to add, delete and edit contents on the site. The most important thing is that most of the WordPress based website themes come with SEO benefits. With terrific services from Georgia SEO Explosion, having a website that abides by search engine guidelines is always beneficial.

Premium WP Themes Are Cost Efficient

As a start-up businessman cost may be a big thing for you to manipulate. Normal web site design will take a lot of money if they are professional enough. Sometimes, non-professional basic website design is changed high. This makes it very daunting for the new business owners to find a good website development service. Well, with WordPress Themes, you do not need to worry about the budget. It is a low-cost website development solution, which provides terrific website outlook and amazing web functionalities.

Premium Themes and Customization

Wide ranges of customization options are available in case of the Premium WordPress Themes. As it is effortless to customize for the bloggers and also the web masters, it has to gain high popularity in the market. The coding is not that difficult for the bloggers, and as a result, the customization is also easy to do. As a result, it is cheaper for the small businesses to take the help of these WordPress themes.

Lifetime Updates, Upgrades and Support

It is crucial for the websites and companies to use the latest technology and internet services. The WordPress Themes come with an option of life time updates and upgrades which are important for any small business which intends to stay up to date with the latest technology. So, never become sloth in the race of this competitive market, stay updated with impeccable WP themes solutions eternally. You can change the whole outlook of your site or can modify small units anytime. Moreover, you will always stay in the race with your competitors with the updates of the WordPress.

Some Notable WordPress Themes

WordPress Themes are not only important for the overall outlook of your website but also necessary for the web options that you require. The concern should be the functionality of the site and based on that themes are needed to be chosen. Color combination is an important thing, but if you have a little bit idea about PHP, then you can customize the colors of the website even. It is not a hard thing to do, but you have to keep certain things in mind. Now, we will have a look on the different WordPress templates or themes:

Balita – Those who want an eCommerce based website can opt for this. This is an elegant theme for the eCommerce site owners.
Shuttershot – This theme is dedicated to the professional photographers, who want to have their website, equipped with a nice photo gallery.
MyCorp – This one is for the business professionals, who want to have a website for their company. The professional and corporate look is very apt for the business persons.
Having a WordPress based website is a matter of absolute convenience. For website development as well as design with WordPress theme, you need to find a professional developer.