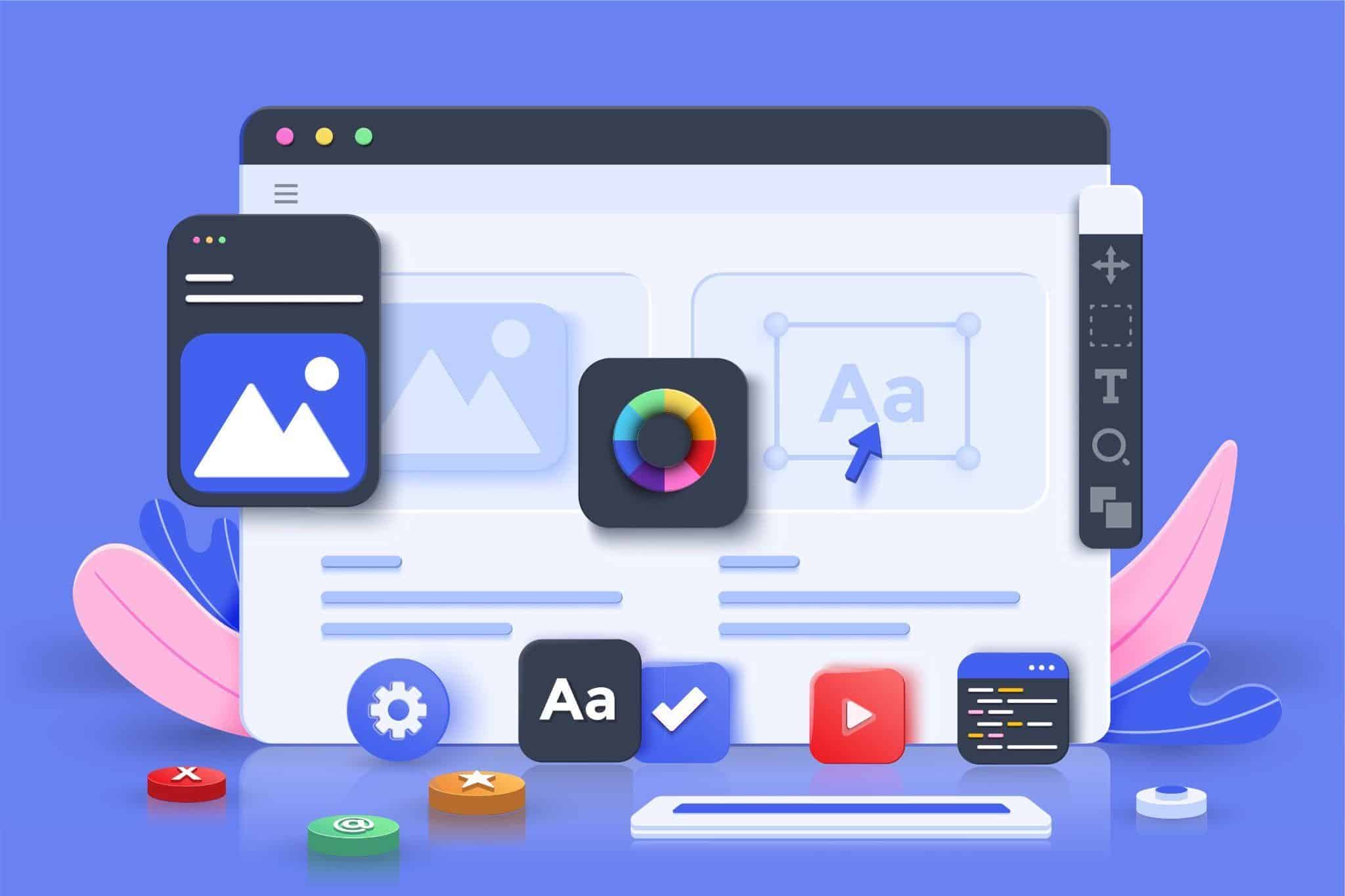 Short Summary
The visual communications landscape is a different kind of professional field. It takes time, keeping up with the trends, research, and constant learning to thrive and cater to the needs of the audiences who matter. That is why graphic designers tend to find the most efficient way to complete their tasks and deliver outstanding results. Nowadays, there are numerous tools that graphic designers use to turn their creative vision into reality. These graphic design tools step up their game and change how they approach their work as artists.
So, if you are an established visual designer or want to join the pool of creatives, read this article and learn more about the graphic design tools list that you can use to pick up the pace!
Introduction
Visual storytelling has been at the forefront of advertising regarding grabbing people's recognition and retention. And last 2020, when the world experienced a significant pause because of the pandemic, graphic designers took a considerable leap in capturing people's short attention span amidst millions of produced content daily.
With the seemingly endless number of audiences online, graphic designers struggle to cut above the noise and make their work stand out. Alongside this dilemma is the heavy demand from various brands and companies to unleash their objectives through compelling visuals and creative messaging. Therefore, with these mentioned problems alone, visual artists strive to find reasonable measures and practical tools to support them in performing their jobs.
Graphic designing or crafting outputs for the eyes with clear intent and a clever approach is not a walk-in-the-park profession. It is more than aesthetics and glamor. It has now become a staple work in advertising, e-commerce, marketing, and the digital world that deserves acknowledgment. In fact, graphic design is a formidable asset where 94% of people worldwide anchor their first impression of a brand or company on the designs produced and disseminated on different platforms.
Coming from this information, no one should question the essence of graphic designing and the difficulties every graphic designer faces every day. Hence, here is a great help for all the graphic designers out there who want to ease their problems and further their expertise. This article contains the ultimate graphic design tools list for you and your design teams to level up your game in the industry.
The Benefits of Having the Right Design Tools for Your Team
The internet's power combined with technology has increased artists' options for producing top-notch graphic designs. Today, there are several graphic design tools available, which provide comfort, convenience, and a large selection of editing options. But before delving into the specifics, here are some of the benefits of utilizing tools for graphic design.
Streamlines your workflow

The tools that graphic designers use are exceedingly efficient and practical once you know how to implement them properly. You can start crafting a design late in the evening and wrap it before you go to sleep. Although not advisable, you can rush an output through these tools because of their efficiency and convenience. Since most aspects are directly in front of you, you can streamline your workflow and make it more transparent, smoother, and faster. Nonetheless, the list of graphic design tools available online will unquestionably facilitate you to maximize your time and effort as an artist.

Keeps everyone on the same page

Working remotely or physically is an uphill task, especially since you need to consider other people's ideas, objectives, and opinions. Yet, as a creative, you must acknowledge the need to seek help and ensure that you are having a productive collaboration with your design teams. Thus, you need to keep everyone on the same page and update them about your processes and progress. And in doing these measures, the graphic design tools list that this article provides in the latter part will undoubtedly assist you and help you avoid conflicts and misunderstandings among your group. With the help of various features, you can ascertain your design group's success through fruitful teamwork.

Faster Design

Having a great design tool on your screen and easy-to-navigate software makes a cohesive, logical, and faster delivery of results. In a world of clicks, you can avoid committing mistakes, delay in modifying, and late reverts from your team. Since these graphic design tools are automated and digitally available, there is an assurance that you can yield immediate results that can make your clients and audiences happy at all times.

Increased efficiency

The unending graphic design tools list can offer you a more substantial potential to increase productivity and provide you greater motivation to fulfill your assignments than traditional design mediums. Given that almost everything is on your screen, the chances of completing your tasks faster are higher than ever. Aside from that, you can also perform your creative processes immediately without sacrificing the quality of your outputs. These tools are there to expand your imagination, match your vision, and enhance your visual knowledge. So, it is always a better choice to have graphic design tools with you.

Easier prototyping

Many visual artists use prototyping to avoid repeatedly executing a particular design. Prototyping is the process where they can create, recreate, and test their ideas with brands and audiences that reflect the overarching design concept that saves them from spending time and resources. Therefore, with this wide array of graphic design tools, graphic designers can now have a more effortless, affordable, and functional prototyping experience.
List of Graphic Design Tools for Your Design Team
Furthermore, here is a list of graphic design tools you can check and try at your comfort. You can visit and explore them through your smartphones, desktops, laptops, or any working device with an internet connection. This graphic design tools list will positively change your design perspective and put you on a pedestal as a modern artist.
Conclusion
In a nutshell, these ultimate graphic design tools listed for design teams can provide many benefits, given that the industry becomes more competitive and concentrated daily. By taking the first step of exploring these tools one by one, you can get a glimpse of what platforms can support your needs and what tools can change your creative process as a team. With these graphic design tools, you can turn compelling messaging into clear visualization that can grab your audiences' attention and help you build your credibility as a creative. Some graphic design tools can indeed be pricey, but they are reasonable investments. So, take your time and think about whether you will use a tool or two. Check them and unlock their fullest potential at your convenience!