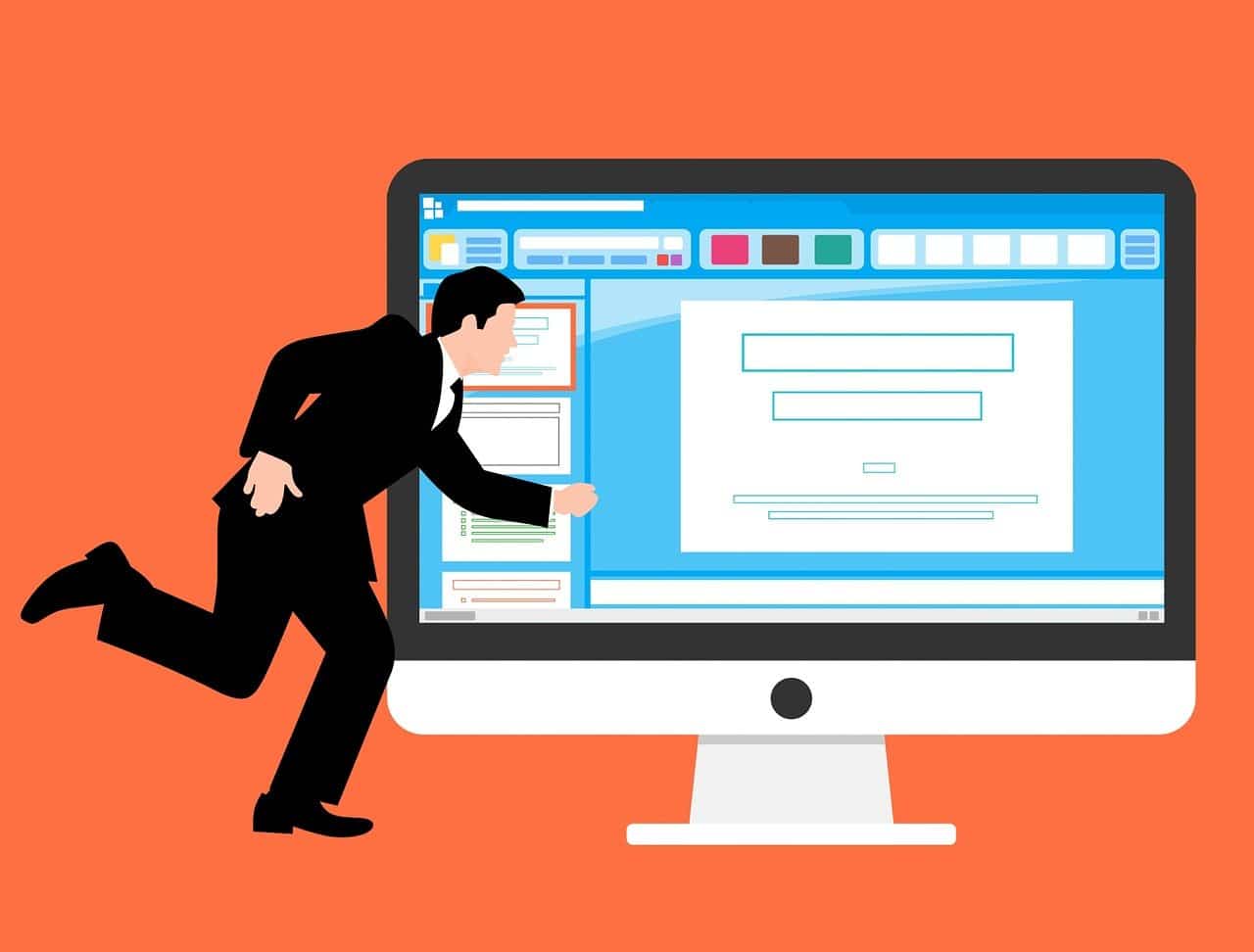 We live in the digital era, where the globe is in our hands, and a global web of information at our fingertips. All thanks to the internet!
Technologies keep on evolving every passing day, and so does the way we connect, share information, and find the answers to our queries. One of the most significant advances in the past five years is the way we rely on the internet.
Considering the tremendous surge in internet users, especially after the Covid-19 spurred lockdown, most businesses are switching to a partial/full online mode.
There are no second thoughts that to sustain & thrive in this day and age; you must build a robust online presence for yourself. But where to get started?
The answer is simple: start by building a website.
Your website is where your customers get to know what exactly you do and what sets you apart from your competitors. Whatever industry you're in, having a website allows you to reach out to new customers while also providing you with the opportunity to earn their trust.
We understand that for an entrepreneur, who is less likely to have technical website building/ coding skills, website building can seem to be a daunting task. Here's where a website builder comes into the picture.
In this post, we will help you understand how a website building tool can help you create a user friendly, responsive, visually pleasing and easy-to-maintain website, that too for free! Continue reading to know more.
What Is A Website Builder & What Are Its Types?
In simple terms, website builders are tools/ software that allows you to build a website without manually writing a code. These are easy-to-use frameworks, equipped with customizable design themes and a plethora of advanced site-building features, allowing anyone – beginners & developers to build their website effortlessly.
There are mainly two types of website builders, i.e., online & offline. They function in the following ways-
Offline Website Builder –
These are software programs that are installed on your computer or laptop. The entire design and development process is carried out on the computer, and once the website is ready, you upload it online to the web host.
Online Website Builder –
Online Website Builders are the most popular types of website builders. Unlike offline tools, you can build your website directly on the web browser with an online web building platform like Wix, Website.com, etc.
This gives you the flexibility to work on your website from any location and on any device. Another marvelous benefit of online tools is that they include web hosting, which eliminates the need to purchase or set it up separately..
In this article, we will look at several other benefits of website builders, which help you determine why these versatile tools are the perfect choice for you.
10 Incredible Benefits Of Using A Website Builder For Your Website
Cost-Effective Website Building

Hiring professional web developers is a good idea, but only if you have sufficient funds set aside for the website development project. However, if you are just starting or have a budget constraint, hiring a proficient web developer can be an additional financial burden.

In this case, an online website builder tool will be an affordable and highly convenient option for you.

Moreover, you can also find a wide range of platforms to build an essential website for free.
If you want to upgrade, when you have sufficient funds, you can do so by purchasing the premium functionalities offered by your website development tool.

One of the most affordable options on the market is to create a landing page with an online landing page builder like SendPulse or any other similar service. You can turn your landing page into an online store by means of integrating a payment system or even connect a chatbot to help customer support and lead generation.

Fast & Easy Development

As mentioned earlier, a website builder is explicitly devised to make web development and designing easier for individuals who do not possess technical or coding skills.

The interface of a website developing software is easy to understand and use. You do not have to spend hours understanding the functions and figuring out the features.

Consequently, you can focus solely on the essential development functions, which makes the development process flawless and allows you to complete the project in minimal time.

Complete Control Over Look & Feel

While an expert developer also offers multiple designs and themes to choose from, nothing compares to the freedom you get when constructing a website yourself. With a website builder, you can choose all the aspects as per your choice.

From layout to color and style, you can control all the dimensions of your website with the functions available in a website building platform.

Pre-Built Themes

To gain the desired results from your website, getting the 'user experience' right is imperative. Website builders have multiple pre-built themes that can provide a seamless experience to your users.

This way, you can save time & money on user research and rely on the pre-built design templates expertly designed by a reliable developer.

Easy To Upgrade

To rank high on search engines and stay relevant with advancements in your industry, it is crucial to revamp your website now and then. Apart from that, you also need frequent upgrades to maintain optimal security.

From minor tweaks to full-fledged revamping, a website builder makes all your upgrades hassle-free. Moreover, you can also save money on frequent maintenance with the help of these tools.

E-Commerce Solutions

If you are an entrepreneur looking to expand your business on the internet, this is the most incredible website builders feature for you. Web-building platforms offer a multitude of eCommerce solutions to make your eCommerce development seamless.

While some tools offer a third-party integration for eCommerce functions, other interfaces provide a built-in feature of managing eCommerce stores. Lastly, you can also find eCommerce-specific builders that allow you to create a fully functional online store with all of the latest eCommerce tools and apps for shipping, taxes, coupons, and so on.

Operate Anytime From Anywhere

This advantage is specific to online base website builders. Since your development platform is web-based, it allows you to make upgrades and tweaks from any device in any corner of the world.

You could be on vacation and still make changes to your website layout or launch new discount catalogs & offers on the site. Incredible right? Moreover, some website builders also allow you to go back to previous versions & remove recent updates from any device if there are any errors.

Anyone who has to log in merely needs the backend URL and login credentials.

Mobile Responsiveness

In today's day & age, more and more users are making purchases and looking for information on their smartphones. A responsive interface helps you reach a wider audience by creating a seamless user experience for mobile devices.

A website builder allows you to create a responsive design layout that works flawlessly on gadgets like smartphones, laptops, tablets, Ipads, etc. In addition, you can easily adjust element sizes and even show/hide particular parts according to the device.

Advanced integrations

Adding advanced features to your website is essential to keep up with the ever-evolving consumer expectations. A website builder will allow you to add various features and plugins without any additional coding.

Some of the most popular features that you can add to your website via a builder include –

Google Maps location
Social Media integration
Google forms integration
Email-integration

No Need For Technical Training

Last but certainly not least, a reliable website builder will allow your employees to upgrade the live site without additional training. For a business owner, this means that you don't have to visit the backend and make the changes yourself every time.

The easy-to-use interface allows your employees to make necessary tweaks from time to time and in an efficient manner. All they need for this is login information and a little knowledge about the website builders' functionalities.
Conclusion
With a plethora of consumers making a shift to online shopping after the pandemic, now is the perfect time for you to jump on the digital bandwagon. With a website-building tool, you no longer need to wait for taking the first step on the online journey.
If you are reading this article, the chances are that you haven't made a business website yet. In that case, you should wait no longer and start building your website using reliable website builder software today!