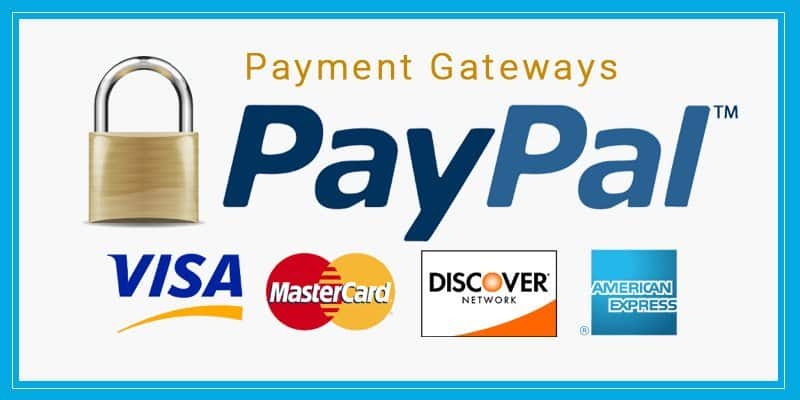 With the emergence of e-commerce, we saw the rise of payment gateways. In many ways E-commerce and Payment gateway are modern day Ram Laxman (Brothers from Ramayana- an ancient Indian epic poem).
Why? Wherever e-commerce goes Payment gateway is there to help it out. From online shopping to food ordering to grocery delivery. As the wings of e-commerce grew so did that of payment gateway.
But, it wasn't a one-way beneficial process, the success of e-commerce too can be can be hugely attributed to the development of payment gateway.
This can be seen in how PayPal made the transaction on eBay 10x times better as people would get the money instantly rather than having the amount mailed through cheque that would take 7-10 days.
From payment gateways that take no charge for setups like Razorpay to the gateways that deduct minimal charges upon transaction like CCavenue. The Indian market is filled with payment gateway integration companies.
Surprisingly enough this is the only sector where foreign companies could not come up in competition with the home grown Indian startups except for PayU.
We might see a change very soon enough with Stripe launching in India in beta mode and PayPal turning their attention to India.
If we look at the major functionalities and what differentiates one gateway from another then we have-
Setup Charges
There are companies who would charge you for integrating their payment gateway to your website like CCavenue, Citrus Pay, etc. Then there are companies who have zero setup charges like RazorPay.
Our Recommendation- Do look at the time and work it takes to integrate a particular payment gateway to your site. Money should be secondary factor.
Transactional Charges
It's been seen that the companies with zero setup charges usually have higher transactional charges as compared to those who charge some money. In the end its either you pay beforehand or after the transaction.
Our Recommendation- The number of transaction and amount your company would get should be kept in mind. If they are relatively low, then opt for free plan and after that you can move to the premium plan anyways as per your requirement.
Instant Checkout
While RazorPay offers instant checkout on the same page as that of the website, there are payment gateways where one has to enter information and then is redirected to the payment page like PayU, Citrus Pay, etc.
Our Recommendation- Instant checkout are awesome. Do check with your payment gateway if they can offer the same.
Payment speed
There are gateways on which the payment process is quite fast and the error rate is minimal while on few the payment process is bit slow.
Our Recommendation- Do see users review, read blogs of people who have surveyed the payment gateways to gain more information. If you are still uncertain about the performance of the payment gateway, then do call them and ask for trial or else you can go for a shorter commitment period.
Mobile Device Compatibility
It's a known fact that majority of your users would be coming on your site through a mobile device. As such one needs to ensure that your payment process is smooth on these devices.
Our Recommendation- Check how convenient and fast it is to use that payment gateway on a mobile device.
Gateway Uptime
Choose a gateway that has a maximum uptime so as to prevent any mis-transaction or any transaction failure.
Customer Support
Is your payment gateway providing a customer support? Believe me, you would need their help a lot at least in the initial days.
Explore the website of the payment gateways, talk to their team and see their responses and we are sure that you would know the kind of support you would be receiving.
Security
What level of security is your payment gateway providing. Check the SSL certificate provided, bit encryption, etc. Make sure that that you choose payment gateway which is level 1 compliant with the Payment Card Industry Data Security Standard (PCI DSS) and offers built in security capabilities.
Payment Wallet
With coming of Paytm and Mobikwik and their ability to be integrated to a website. There is a new type of entrant in payment gateways where people can use their e-wallet to make purchase rather than going through internet banking or credit/debit card payment every time.
Our Recommendation- Have at least one payment wallet integrated to your website. People love the e-wallet system. Don't you yourself have a Paytm account?
There are several companies fighting to provide the best service in the space. But at the end it depends on your company's requirement which gateway you opt for.
But what we recommend is going through reviews, taking a trial of their service if possible, reading blogs, etc, because the better the payment experience is on your website, the more likely are your customer going to come to you again.
So, which payment gateway are you using? Are you satisfied with their services? Do comment below your experience.