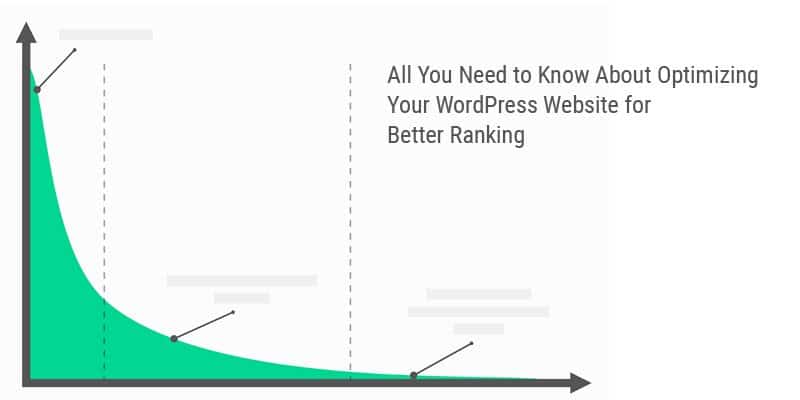 For any organization to achieve long-term success, they have to come up with innovative ways to make sure they are one step ahead of their competition.
If all your hard work that you put into your big project remains folded and does not reach a wide range of audience, then it goes to waste.
One of the most authentic ways is Internet marketing. When you use the internet as a place to promote all your work, it is easier and faster to reach the results that you desire which are to get a maximum audience response.
SEO optimization plays a significant role in all this and acquiring professional help in these matters ensures that you don't fall behind.
Why do companies welcome SEO service?

SEO services on WordPress can be a significant alternative that many companies are availing. WordPress is a well-known program and is very much SEO friendly.

In the world of Internet marketing, your goal is to gain more customers, just like in any other marketing. Your product will lose its value if there is no customer interested in it.

SEO is the only solution in this situation. When you SEO optimize your WordPress, your business automatically matches up to all your business targets and probably will go on to achieve further beyond.

When it comes to SEO friendly websites, there isn't any better than WordPress.

Relevance to content

Just building a well SEO enhanced web page is just not enough, you have to provide good quality content.

You must ensure that you use WordPress Plugins to create a web page that is relevant to your business. This enhances the SEO of the page. After all, content is what drives a good traffic to your website.

Search applications need to know about the content of the site. So being relevant is a crucial factor. Search engines like Google always screen a web page of its contents for it to be termed appropriate.

If the content is not written correctly then even with all the hyperlinks, it will not do you any good. Getting professional help from agencies like Easy Street SEO which has multiple experts to work on your content management as well as SEO can prove to be beneficial.

Not only for search engine crawling and ranking, but when visitors come to your website; your content is the only thing that will keep them interested. Just excellent and relevant content is the key to building a loyal customer base.

Different methods of SEO optimization

When you seek professional help, you get introduced to different unique ways of SEO optimization which are effective and efficient.

People working in professional agencies know their field and have enough knowledge and experience to carry out a good design plan to provide your business the result you aspired.

This way, the WordPress web page as well as, the associate company achieve higher ranking and more potential customers. These professionals will help your business reach more reliability in the long run.

Not only that, with the help of WordPress SEO you can even customize your website very easily. With instruments such as all-in-one SEO devices, you can incorporate titles and other Meta information on your web page efficiently.

These professionals also help in increasing your site's local punctuation and with the internet SEO they have provided, you can be sure to get the best of results.

Content managing

There are different aspects of an SEO project that you need to focus on when you are deciding to promote your business website online.

There are factors like internal links, brand naming, titles, sitemap and a lot of other things that you need to ensure are well taken care of.

In these regards, WordPress SEO works brilliantly and thus, is considered a valued platform by its users worldwide. WordPress is easy to use and time efficient. More so, it's available everywhere and is an open source platform.

The companies that will charge you for their SEO services are not too overpriced. In fact, most have a standard rate. You don't have to burn a hole in your pocket for your website to gain more relevance in the search engine results.
Conclusion
WordPress is a platform that has multiple functions. Even though it is a blogging site, it works as a content management system for many business organizations today. For beginners, it is the best place to start.
WordPress SEO provides enough scope for being adapted to the CMS groundwork. The additional benefit is WordPress is extremely SEO friendly.
When you are planning to achieve well-built SEO for your WordPress website, all you need to do is go on the internet, and you will find a list of companies offering such services. Compare them, and you will see a service that best suits your requirement.