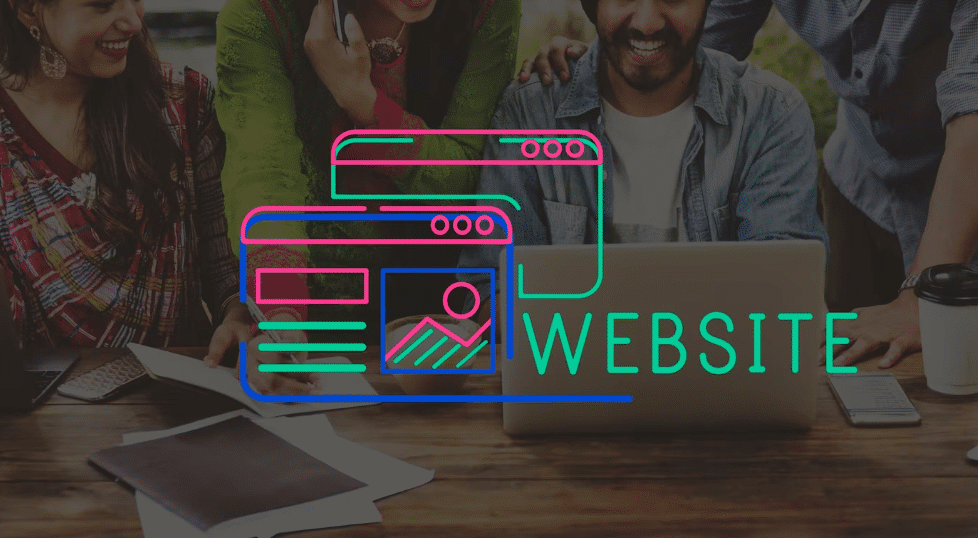 In the modern era of technology, any business must have a solid online presence. A well-designed and optimized website can significantly impact the success of your business. This article will discuss how a WordPress website can be optimized for SEO to improve online visibility. Discover the benefits of a WordPress website for your business and its essential features that promote growth.
The Importance of Having a Website for Your Business
All businesses need a website to reach customers who search online for products, services, and information. A website is a powerful tool that showcases products, presents valuable information, and engages with its target audience. It acts as a 24/7 marketing tool, enabling potential customers to learn about your business conveniently.
Discover the Advantages of Using WordPress for Your Business Website
WordPress is one of the most popular and versatile options when choosing a platform for your business website. Discover the advantages of utilizing WordPress with these key benefits:
Easy to Use and Customize

WordPress provides a user-friendly interface that enables non-technical users to manage and update their websites effortlessly. Easy Dashboard allows easy page addition, publishing, image uploading, and website design changes. WordPress offers customizable themes and templates for visually appealing websites that align with brand identity.

Wide Range of Themes and Plugins

WordPress offers many themes and plugins to create a personalized website with many design and function options. The design and layout of a website are determined by its themes, while plugins add helpful features such as contact forms, social media integration, and e-commerce functionality. WordPress has the resources to meet your requirements, whether you need a simple business website or a complex online store.

SEO-Friendly Structure

In order to increase organic traffic to your website, search engine optimization (SEO) must be prioritized. SEO is essential for bringing organic traffic to your website.WordPress is inherently structured for SEO, with clean code, semantic markup, and search engine-friendly URLs. WordPress SEO plugins enhance website visibility by optimizing meta tags, sitemaps, and content, improving search engine results visibility.
Key Features of WordPress Websites for Business
WordPress websites offer a wide range of features specifically designed to meet the needs of businesses. Now, we'll examine some important features:
Content Management System (CMS)


WordPress is famous for its powerful content management system (CMS) capabilities. It enables you to easily create, edit, and organize your website's content, whether pages, blog posts, images, or videos. User-friendly editor allows text formatting, multimedia addition, and content publication scheduling, enabling complete control over website content strategy.

E-Commerce Capabilities

If you're running an online store or planning to start one, WordPress offers solid e-commerce solutions. With plugins like WooCommerce, you can transform your WordPress website into a feature-rich online shop. You can manage products, handle orders, accept payments, and provide a seamless shopping experience for your customers. The flexibility of WordPress allows you to scale your e-commerce business as it grows.

Blogging Functionality


Content marketing plays a significant role in attracting and engaging your target audience. WordPress was designed as a blogging platform from the start, and it is still a great option for businesses looking to add a blog to their website. You can publish and distribute educational articles, market insights, company news, and more using WordPress' built-in blogging functionality. Blogging helps establish your expertise and improves your website's search engine rankings.

Social Media Integration

You must integrate your website with social media platforms to increase traffic and your online presence. Connecting your website with your social media accounts is made easy with WordPress. Enhance content sharing by adding social sharing buttons, displaying feeds, and enabling seamless login and registration using social media credentials. Integrating social media can amplify your brand's visibility and engage your audience on multiple channels.

Analytics and Tracking

Tracking and analyzing website performance is crucial to measuring your online efforts' success. WordPress allows you to integrate analytics tools like Google Analytics, providing valuable insights into your website's traffic, user behavior, conversion rates, and more. You can optimize your website and marketing strategies for better results by understanding your audience and making data-driven decisions.
Enhancing SEO with a WordPress Website
WordPress provides several features and tools that can help boost your website's SEO performance. Here are some strategies to optimize your WordPress website for search engines:
Optimizing Site Speed

Website speed is critical to user experience and search engine rankings. WordPress offers various plugins and optimization techniques to improve your website's loading time. Optimize images, caching, CSS, JavaScript, and other performance strategies for a fast, smooth browsing experience for visitors.

Mobile Optimization


A mobile-friendly website is essential as more people use mobile devices to browse the internet. WordPress themes are designed to be responsive, ensuring that your website automatically adjusts to different screen sizes. Using tools like Google's Mobile-Friendly Test, you can assess how mobile-friendly your website is and make the necessary adjustments to improve mobile usability.

Implementing Structured Data Markup

Structured data markup helps search engines better understand your web pages' content and context. By adding schema markup to your WordPress website, you can provide additional information about your products, reviews, events, and more. As a result, search engines can show rich snippets in search results, which raises your pages' visibility and click-through rates.
Conclusion
In the modern digital landscape, a WordPress website is beneficial for any business. It provides an online presence and offers numerous features and flexibility to support your business goals. WordPress provides a user-friendly interface, extensive theme and plugin options, and an SEO-friendly structure for professional website creation. Implement SEO best practices to improve online visibility, attract traffic, and grow your business.
FAQs
Is WordPress suitable for small businesses?
WordPress is an excellent choice for small businesses due to its ease of use, scalability, and cost-effectiveness. It offers a wide range of features and customization options that can accommodate the needs of small businesses.
Can I sell products online with a WordPress website?
Yes, WordPress provides robust e-commerce capabilities through plugins like WooCommerce. You can create and manage an online store, accept payments, and offer a seamless shopping experience to your customers.
Is WordPress secure for business websites?
Yes, WordPress takes security seriously. By implementing security best practices, such as using strong passwords, keeping plugins and themes up to date, and using reputable hosting providers, you can ensure a secure WordPress website for your business.
Can I connect my WordPress website to social media?
Yes, WordPress offers seamless integration with popular social media platforms. You can add social sharing buttons, display social media feeds, and enable social login options to enhance your website's social media presence and engagement.
Is it necessary to optimize a WordPress website for SEO?
Optimizing your WordPress website for SEO is crucial to improve its visibility in search engine results. By implementing SEO best practices, you can attract organic traffic, reach your target audience, and achieve better online visibility for your business.