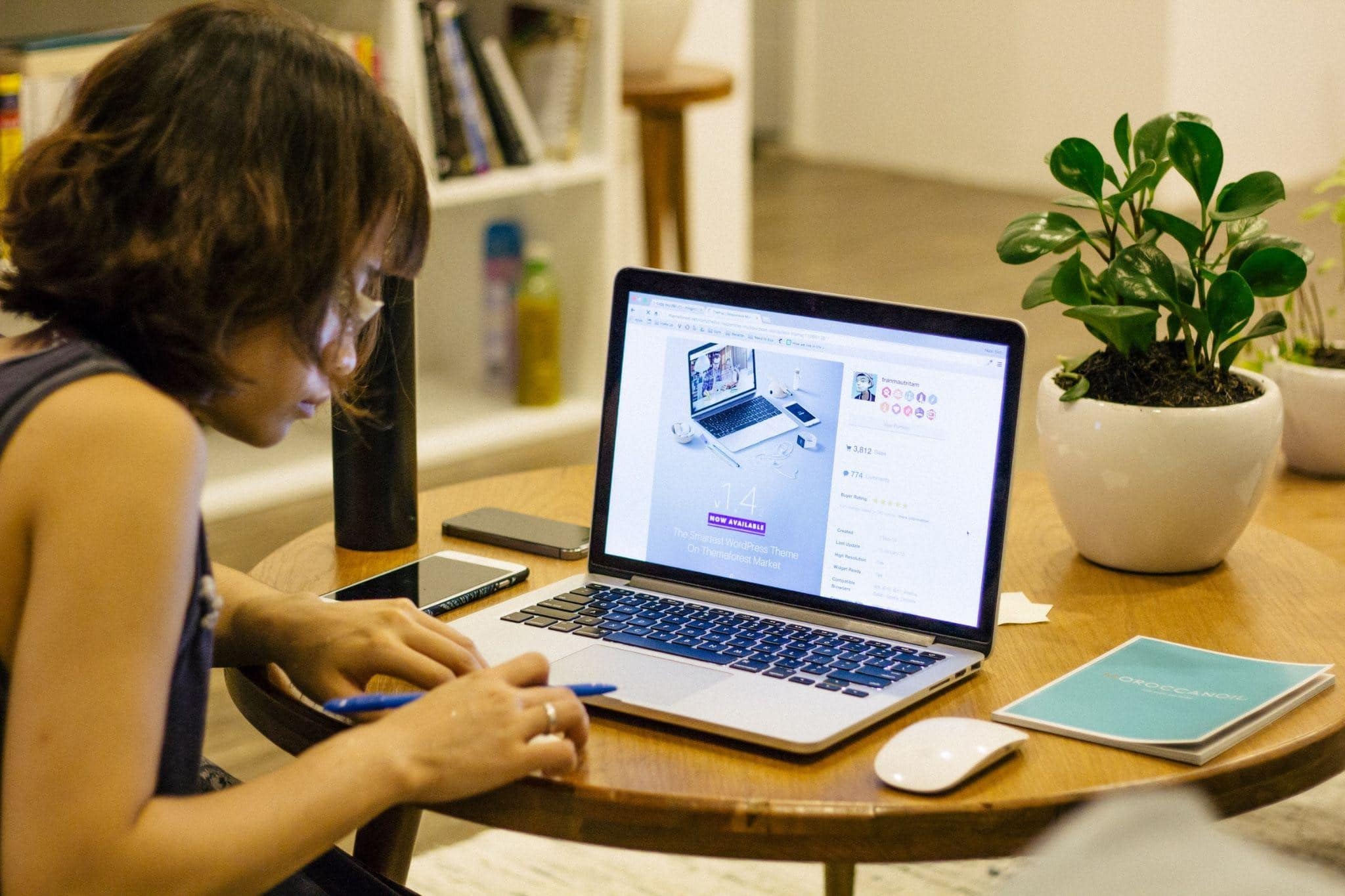 One of the biggest trends to emerge from the ever-growing popularity of affiliate marketing is the rise of affiliate websites. Affiliate marketers use WordPress themes to build customized websites for their products and services. With these kinds of sites, it is possible to increase your earnings as an affiliate marketer simply by making your site appear professional.
You can grow your revenue by providing links to services or goods and earning a commission when a consumer makes a purchase or uses the link.
But for this to happen, you must have a top-notch website design that attracts and retains users. So, how can you do that? Of course, by having the right theme!
Tips for Picking a Theme for Your Affiliate Website

You can choose from a number of high-quality themes explicitly designed for affiliate marketing. Affiliate marketing themes are comparable to conventional WordPress themes in some ways. They do, however, include unique features like quick product views, image galleries, and product comparisons.
To be successful as an affiliate marketer, you must have a functional theme with a good number of features. However, there are too many options to sift through, and the process can be as dull as it is overwhelming.
We have put together this information to help you find the perfect theme to double your revenue!
Responsiveness and Clarity

A responsive theme can adjust its layout to accommodate the various sizes and types of devices people use to browse the internet. Since most people use their phones or other portable devices to access the internet these days, your theme should be responsive and easy to use on these devices.

Also, make sure you choose a theme that supports retina-ready displays so your website can showcase vibrant colors, crisp photos, and stunning graphics. Additionally, this will ensure that your visitors have a positive experience with your website.

The problem with feature-packed themes is that they can quickly bloat your site and make it particularly slow to load before you even start customizing or installing plugins.

Avoid Page Builders

Elementor and other page builders are popular among website owners, particularly those who do not know how to code. A user-friendly interface and customizations are among the advantages. However, you should try to avoid page builders as much as possible.

This is because the coding on page builders is minimal. Even though it may offer some valuable features, you'll quickly run out of options to accommodate your growing website.

Companies that create and flip affiliate websites are extremely particular about building sites without page builders. Major niche website providers like Web Asset Builders always prefer coding their websites as opposed to using page builders. As a result, they are reporting faster loading times, quicker image processing, and fewer loading errors.

Consider the Size

When picking a theme for your affiliate website, you should prefer light ones with minimal CSS and JavaScript. It's best to avoid bulky themes as they're usually full of features and plugins that you won't ever use.

For this purpose, a size range of 3–4 MB is adequate. Anything more than that can be excessive and pointless. GeneratePress is an excellent example of a lightweight theme with all the functionality you want. Many agencies have opted for this theme and have nothing but good things to say.

Keep in mind that this rule does not apply in all circumstances. However, it is best to start small since the size will increase as you add plugins.

Prioritize Inbuilt SEO Features

Your theme should look professional, but it should also have excellent SEO features to help your website perform better. With built-in SEO features, the content of your website will be boosted automatically.

Additionally, having advanced search engine features improves your website's potential of ranking well. Using this feature, you should be able to attract organic visitors to your site.

Most people only look through the first page of search engine results (SERP). So, if you want to create a lot of traffic, you must try to rank on the first page as much as possible. Fortunately, having an SEO-rich theme can help you out with that!

Simple Design

A theme with flashy aesthetics and a ton of features can quickly draw your attention, but don't get too carried away.

In most cases, a simple theme is the best way to go. You don't need to go overboard with designs as long as the theme does what it's supposed to do. Moreover, a theme with fewer features is much easier to work with.

To have a good theme, you simply need a few animations, an optimal layout, and some options for customization. You won't win any design awards, but it will keep your visitors from getting overwhelmed. Plus, the simple design won't slow down your website.

In short, you're good to go as long as the theme makes the website easy to navigate.

Multi-Vendor Marketplace Plugins

Your affiliate website must be able to support a multi-vendor marketplace plugin. You can use the plugin to build an online store on your site and manage it using the variety of tools that come with it.

Therefore, select a theme that is compatible with multi-vendor marketplace plugins. Some examples of these plugins include Dokan and WC Vendors.

Browser Compatibility

Similar to responsiveness on multiple devices, browser compatibility is an essential feature to look for in a theme.

There are various browsers to choose from, and most devices come with a default web browser, so the options are endless. For best results, your website should run flawlessly on all well-known browsers, such as Google Chrome and Safari.
Conclusion
Picking a suitable theme for your affiliate website can reduce your workload to a great extent since it will be fully optimized for your site. With the right tools at your disposal, you can focus on building links, getting more traffic, and making your content as good as it can be.
The truth is, there isn't one best option for affiliate sites. You should always use your judgment to decide what's right for you. And always keep in mind that a theme can only improve your site as much as the content you create.
However, if you're just getting started, we recommend using GeneratePress as it is a theme endorsed by several agencies.