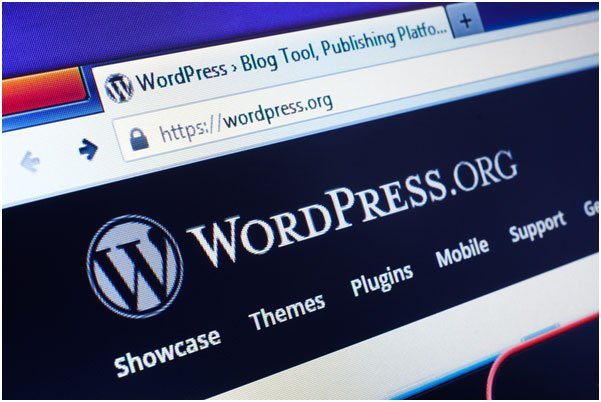 After you've completed the difficult phase of setting up a blog, you'd think that from here on in, things would go smoothly. All you need to do now is focus on regularly uploading posts to your website, so as to stay relevant and engage your audience.
You already have a clear understanding of what your blog will be about so, creating content should be no big deal.
Then, you open Microsoft Word to get started and it dawns on you that it's easier said than done. Ideas just aren't forthcoming – and even if you do come up with a great one, you're stuck on finding a catchy headline.
Headlines are very important, as they determine whether people will be interested enough to click and read your article.
Bloggers often neglect or treat nonchalantly this part of writing and subsequently end up wondering why they're not attracting enough readers.
Finding content ideas and creating catchy titles are two aspects of blogging that often plague many writers. However, you won't lack ideas for blog content ever again if you use the clever techniques listed here.
How to Get Content Ideas
Success in your online marketing or 'pleasure blogging' demands that you create compelling content that makes you stand out from your competitors. These tips will make the job easier for you:
Survey your readers
Engaging with your readers is one of the easiest ways to make the job of creating alluring and interesting content easier for you. For instance, ask a question on Twitter or Facebook and have your readers tell you about their struggles or what questions they'd like an answer to. If you have a well established email list, you can also assess what they are interested in reading about by pooling your subscriber list.
Listen to influential thought leaders on Twitter
If you're not following any influential thought-leader (within your industry) on Twitter or on any other social media platform, you should be. They often share or recommend articles that they find interesting, scroll through your feed in search of them. Subsequently, see if your audience will be interested in reading something on that topic by evaluating the amount of engagement it has. If the post garnered a lot of interest, then your readers will most likely enjoy reading about that topic.
Be active on forums and online communities
Brendan Wilde of Discount Domain Names (a New Zealand based web host) stated that forums and online communities are usually where people go to ask questions, making them the best place to source ideas for blogging. "The more replies a question has, the higher the potential it has of being a great subject to blog about. Make sure the questions you're checking are recent ones, as you don't want to blog about a topic that's gone stale. These days, there's virtually no subject matter that doesn't have a forum; use Google to locate them if you don't know of any", Wilde was quoted as saying.
Use a content analysis tool
Content analysis tools like Buzzsumo and DrumUp can save you a headache when it comes to idea generation. Buzzsumo analyses topics that have performed well and you can create a spin-off of any topic you think will interest your readers. It displays a number of results for free, but to get more, you'd have register for an annual membership. DrumUp is also excellent when it comes to analysing content in real time.
Use Google Analytics to find the most popular posts on your blog
Successful older topics on your blog can help you source great content ideas. With the data available on Google Analytics, you can identify posts with the highest views and also those on which readers spent a lot of time. The number of social comments and shares these topics have will determine whether or not they are worth revisiting in a future post. If they are, you'll have to update and tweak them to fit the current status quo.
How to Create Catchy Titles
For your blog post to rise above the crowded online space, your headlines should contain SEO header tags and the appropriate keywords. Writing an effective and compelling blog title is not always an easy thing to do, but these tips can help you improve:
Make a daring promise
Promise your target audience something valuable. What new skill will they learn? What task will you challenge them to try for the first time? Will you solve an ancient puzzle? Dare your reader to peruse the article, but without exaggerating. Ultimately, make sure you deliver your promises.
Use numbers or trigger words
Why do you think most headlines on the cover page of magazines in grocery stores begin with numbers? Because it works. Using numerals is the best way to make the key takeaways in your article more digestible. Don't force it if there are no takeaways in your article however. You can use trigger words instead, as they are also very powerful in persuading your readers. Use words like 'why', 'what', 'when' or 'how' to begin your titles.
Make your readers curious
Humans are naturally curious; if your title includes something they've never heard about or promises exclusive information, they'll want to know more. So, be mysterious and intriguing when writing titles; indulge the curiosity of your readers.
Use emotional adjectives to tug at their heartstrings
A reader is most likely to engage if the title of your post resonates with them. You can emotionally connect with a reader using emotions such as shock, sadness or humour. Also, you can describe their problems using words like 'painstaking', 'free', 'effortless', 'fun', 'essential', 'absolute', 'strange' and 'incredible'.
Be clear
You don't want your readers to feel disappointed or even angry, which is a reaction you'll get if you trick them. The content of your post should be as exciting as your catchy title promised. So, take enough time to think about how you can best grab your reader's attention, but make sure your content stays true to the title.
While you're making efforts to improve the visibility of your blog, ensure the name of your blog is not watering down your hard work. Creative blog names influence people to visit your blog. follow these tips and your slick blog name will be ready for use in no time.