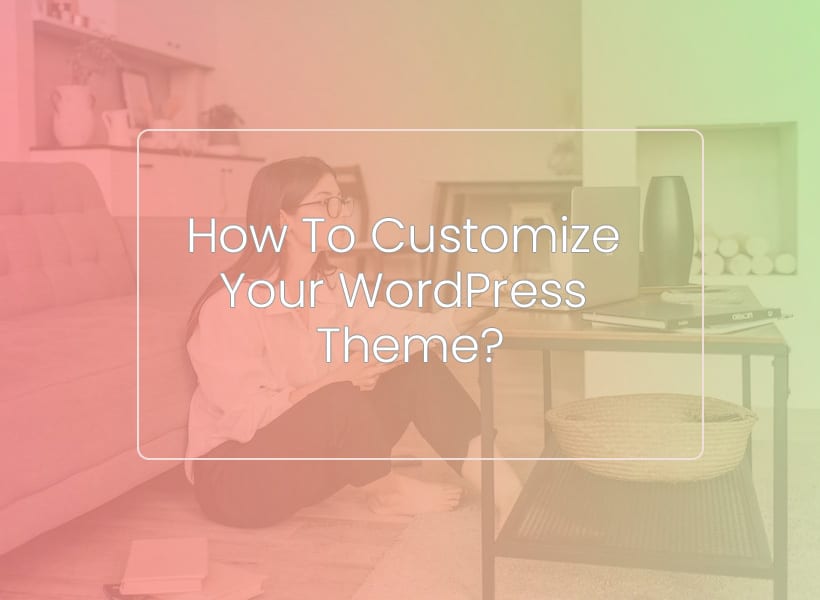 According to WordPress theme statistics, there are 10,000 free themes in WordPress theme directory and 11,000 premium themes on sale on Envato Elements. Most popular themes have been downloaded more than 1 million times. For instance, Divi is used by more than 3.8 million websites while the Astra theme is used by websites worldwide.
Let's assume that you have chosen one of those popular WordPress themes but you now want to customize it to save your website from blending in with the website using the same WordPress theme. So, you decided to customize your WordPress theme but you don't know the exact process. Don't worry, we will cover the entire process of customizing your WordPress theme in this article. Continue reading to find out more.
Why Should You Customize Your WordPress Theme?
1. Differentiate Your Website
With billions of websites and many more being added everyday, how can you make your website stand out from the crowd? By customizing your WordPress themes, you can create a distinct look that differentiate your website from the rest of your competitors and other websites on the web. Users don't like websites that look like a cheap rip off of any popular websites. They like ones that truly stand out.
2. Unique Brand Identity
Customizing your WordPress theme gives you full control just like an Affordable dedicated server. When a visitor visits your website, they immediately know that it is associated with your brand even if the brand name is not mentioned. That's the power of branding.
3. Personalization
A customized WordPress theme provides you more room for delivering a more personalized user experience. Moreover, it also empowers website owners to choose the functionality they want in their website. This increases satisfaction of both website owners and website visitors. Adding new features and functionality is much easier with a customizable WordPress theme.
4. SEO-Friendly
When you customize your WordPress theme, it is not just about different website elements such as layout, fonts or colors. It is also about content as well. Website administrators can write SEO optimized title tags, meta titles, optimize their content for keywords and use the right heading structure to make it easy for search engines to crawl, index and rank their content.
5. Faster Loading Speed
Customizing your WordPress theme can also give you more control over how your website loads. You can optimize high resolution images, minify code, and remove unnecessary features that increase your page load times to make your website load faster. You can also switch from shared or Cheap VPS server Singapore to best dedicated server hosting to get a performance boost. The faster your website loads, the better user experience it can deliver to your website visitors.
How To Customize Your WordPress Theme?
Here is a step by step process of customizing your WordPress theme.
1. Setting Up WordPress Theme
Here is how you can set up your WordPress theme from scratch.
Login to your WordPress and go to the Appearance section where you will find the Themes option. Press the Add New button and upload the theme file. Once the upload is completed, press the Install button to install the theme on your website.
Activate the theme so it becomes visible. You can easily do that by clicking on the Activate button on the theme thumbnail present in Theme section.
Now, you will be prompted to change the site title, tagline along with other details. To do this, you can go to Customize sections.
2. WordPress Customizer
Once you have made textual changes to your website, now is the time to make some visual changes. Here is how to do it.
Go to Appearance and click on Customize
This will launch WordPress Customizer
You can change site color, upload your brand logo, change the header and footer, tweak the layout of your website and even add custom CSS code to change your theme look and feel.
3. Playing Around With Theme Options
If you are one of those who likes to go heavy on customization, you can check out the options panel of the WordPress theme you have chosen. It usually contains some additional customization options. Some of them includes
Feature Enable and Disable
Navigation menu items, styling and layout
Social Media links
Post formatting
Sidebar and full width options
4. Plugin Management
Once you are done playing around with theme options, it is time to configure WordPress plugins. Plugins allows you to add extra functionality to your website, enhancing its capabilities in the process.
Start off by selecting plugins you need to add the desired functionality to your website
Download and install those plugins going into the Plugins section and click the Add New button. Search for your desired plugin from the WordPress plugin library and install it. Make sure to activate the plugins after installation to make it functional.
Configure each plugin separately as each plugin has its unique settings, you can do this by either going to the Plugins section or a dedicated setting page of plugins.
Lastly, integrate the plugin, if necessary.
5. Pages and Template Management
After setting up your WordPress plugins, you should divert your attention towards customizing individual pages and templates of your website.
WordPress follows a template hierarchy so you should first spend time understanding how it works so you can identify files required for customization
Create custom page templates if you want a different layout for each page
You can also tweak individual pages layout, design or content by going into the Pages section. Choose the page you want to modify and make the changes you want
6. Custom Code and Snippet
Still not satisfied with the customization options available? You can add a custom code or snippet to your WordPress theme to truly give it a personalized look.
Before adding custom code, it is highly recommended that you create a child theme so changes are not lost. You can add custom code and snippets without worrying about negatively impacting the parent theme.
You can add custom code in many different program languages including JavaScript, PHP and CSS to name just a few
To add custom code or snippet, you can use a plugin called Code Snippets or use a code editor to edit the theme files
7. Test and Preview
Once you have fully customized your WordPress theme, now it is time to test the changes you have made.
Leverage the build in WordPress preview option to see how your website looks
Don't forget to check cross browser compatibility and mobile responsiveness of your website
Conduct comprehensive usability testing to ensure that the changes you have made actually enhance the user experience instead of ruining it
8. Save The Changes and Take Backup
To minimize the risk of losing all the changes you have made, it is better to:
Exporting your theme settings will help you restore the changes even it get lost during the process
Take backup of your website and choose a secure backup storage option such as a cheap dedicated server.
What process do you follow to customize your WordPress theme? Share it with us in the comments section below.