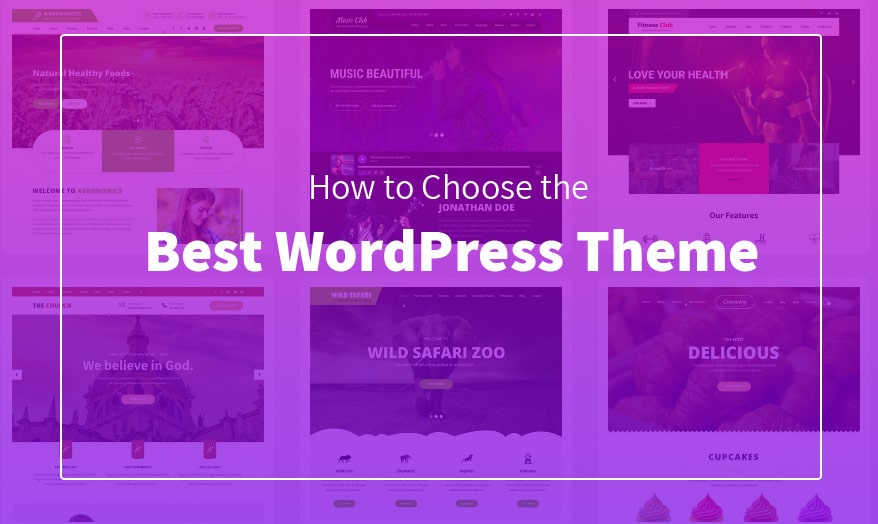 Choosing a suitable theme for your website or blog could be the deal breaker for your business. Your theme defines your business and is the first thing people see when they visit your site.
There are a vast number of WordPress themes available to you on the internet, and choosing the most suitable WordPress theme for your business or blog can be overwhelming. How do you determine which WordPress theme is most ideal for your site? Below are some guidelines.
Go for a theme that will boost your SEO

Today, it is difficult for your business to survive without optimizing your site for SEO. First, the theme should have a loading speed of no more than 3 seconds. Longer loading times chase off potential visitors.

Some other requirements for a theme to be SEO friendly are; ability to link to social media profiles, a clean and simple to navigate architecture, and proper coding for responsiveness to most devices, browsers, and search engines. Assertive media supports that as you optimize for SEO, you should remember that there are other search engines apart from Google.

Choose a theme that has features relevant to your niche

When considering a theme, consider your niche and get a relevant theme with supporting features. A template specific to a particular niche will come with suitable plugins.

If it's the sports niche, for example, you may have timetable plugins. Even if your theme does not have all the important features, it should be compatible with popular plugins that you may need to install.

Opt for a premium theme as opposed to a free one

If you have to choose between a free and premium theme, get a premium one. With a free WordPress theme, you will face several challenges including lack of uniqueness as the theme is widely in use; and lack of support and updates. Free themes are also less secure than premium themes.

With some premium themes, you will get as much as free tutorials and demonstrations on how to incorporate your theme. You can also customize some premium themes to suit your need.

The simplicity of the theme is key

A clean-looking theme will always win over one that is stuffed with excess features such as a wide mix of colors, complex design, animations, and other things that do not add real value to your theme.

Make your theme simple but appealing with only the necessary features that you need. Overdoing the theme distracts the visitor which will make them look for other sites that are less overwhelming.

A theme with content builder gives you more flexibility

When choosing a WordPress theme, go for one with a content builder. A content builder allows you to drag and drop various elements you may need to add to your theme.

These include graphs, tables, diagrams, and more. If your theme lacks a content builder, you may need to part with some dollars and install one to help you customize your site.

Choose one that will serve you for a long time

Since you are bound to be using this theme for a long time, you should go for a more modern theme which can still serve you in years to come. Aspects to look out for in a WordPress theme include appealing images and the right combination of colors.

The text on your theme should also be welcoming to visitors. Readability should be high. Some of the recommended fonts include Vollkorn, Arvo, and Open Sans.

The theme should be easily usable on several devices and browsers

Responsiveness of a theme is critical for a business which is keen on drawing traffic. The theme should be easy to use even on mobile gadgets.

In case you already found the perfect theme for your business, but it is not responsive, it is possible to create a customized one. Before settling on a theme, use compatibility tools to test the theme on various browsers including Chrome, Internet Explorer, and Firefox.

Do not settle on a theme before testing it first

Testing a theme beforehand will help you determine whether your theme of choice suits your content. You can also effect necessary changes while testing.

To test your theme, you can use WordPress tools such as WordPress Customizer, WP stagecoach, or test on a stage provided by providers of WordPress hosting.
Take your time and decide on a WordPress theme that will boost your business or blog. Read reviews of different themes and watch videos that explain more on the themes and how they work.
Never go with hearsay. Obtain as much information as you can about a theme before you make your final decision. Remember to test the theme before you use it. Thankfully, if later you find yourself unsatisfied with your theme, you have the option of changing it.