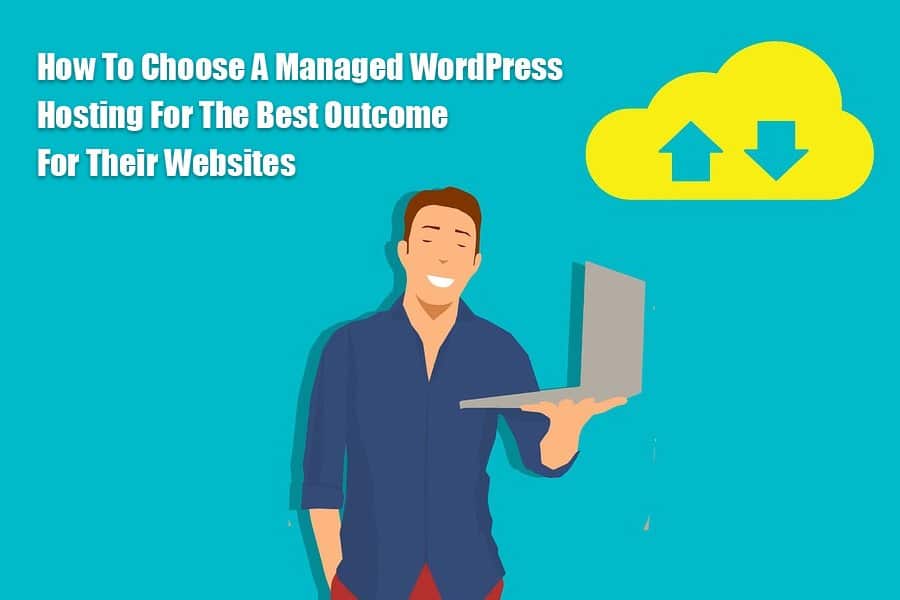 WordPress is one of the most popular CMS among the options that American developers involved in creating the next website can choose. This fact is unlikely anyone will deny. Almost every designer tries to do everything possible to speed up the loading of the website.
It's possible to achieve such a goal by creating a simple and functional layout. To do this quickly, you must choose the right tools. The same goes for hosting.
If you want to develop a good website, you should figure out the functionality of WordPress. It's not surprising that many hosters offer tariffs that are optimized for projects on these CMS.
The service includes a wide range of functions. After users register and pay the tariff, they can immediately activate the domain. After accessing the admin console, they can change most of the parameters. This is what many people with online businesses need.
WordPress Benefits & Tips
Website hosting services are basically the server rent. If people have a business, it needs to be on the web. Developers who put up your product and keep it running can offer several options. Will clients are able to access and see the website when they type in your URL depends on which hosting you choose.
There are types of services, that are suitable for specific businesses. These are options for different costs.
Depending on your company model, you should select the service that works best for your businesses. If you have a store or consulting agency then you should consider the benefits of WordPress. But these are not the only reasons.
Online business owners can choose from a wide variety of models. In addition to using managed WordPress hosting to create a website, everyone can find more than 100 layouts that are suitable for both beginners and professionals.
The advantage of such services is that hosting, CMS, SEO and marketing tools included in one common console. This is what many people who create a business website are looking for, including owners of restaurants, clothing stores, and other companies. Most of them choose WordPress.
Best Deal for Business
Any business owner wants to get a functional website with a full range of marketing functions. Such people are very meticulous when choosing. The pre-installed WordPress CMS is what many developers and web designers will offer them.
People who choose this option can use layouts to create online stores, and it's not the only advantage. Developers looking for hosting for WordPress often get the following:
SSL certificate and 1-year free domain name registration
Backup tools
DDoS protection
Unlimited disk space
Free scripts available for automatic installation
Pricing for WordPress CMS is very different. It's because hosting companies are trying to offer the optimal set of features in the console. These are 5-10 options.
Buying and activating a tariff, you get basic functions that will be useful when developing a website. Everyone Can improve download speed, increase the amount of free disk space. However, they will have to pay extra.
WordPress Hosting Prices
In most cases, WordPress has enough shared hosting resources for stable operation. Therefore, many developers choose the standard offer. This is the cheapest option, but not everyone is happy with this functionality.
If you are the owner of a large store, you will have to activate an additional console and pay for such functions. If you need access to the configuration settings, you should choose VPS. The costs of dedicated servers are high but for large projects, these are proportionate outgoings.
Most Suitable Region for Your Server
The ability to select the country where the server is located is available even when using shared hosting. The cost of such a service is almost the same in different regions. It's from $1 per month. With 1GB SSD, you can develop 1 site.
You should note that backups are created daily, traffic is not limited. If you have more than 30 projects, it is worth looking for a plan that includes a 20 GB SSD.
However, in this case, you will have to download a free VPN for windows. This is due to the legislation of some countries. Without a VPN, clients from some regions will not be able to access your website.
Hosting Providers — How to Choose?
When choosing a suitable hosting you should pay attention not only to the cost and availability of tariffs for WordPress but also to the specific tools that are included in the console.
Some companies offer their customers free website layouts and other benefits. The most suitable hosting meets the following parameters:
Hosting company has data centers in different countries of North America, Europe and Asia
Customers are offered free use of CDN features and SSL encryption
Support is available 24/7
Most hosting providers use advanced acceleration technologies, and also implement their own solutions to maintain a high level of productivity. For data storage, only SSDs are mainly used.
If you have completed the creation of the site, it's worth activating caching, which speeds up the loading of site content. You should also verify that the new HTTP2 network protocol is used by the hosting provider.
Communication With Customer Support
To communicate with support hosting provider customers can use a hot phone line or online chat. Such options are available in any case and you can choose the method that is most acceptable for you.
Usually, operators respond within 5 minutes, along with the text they send screenshots. By looking at the picture, everyone can understand the problem.