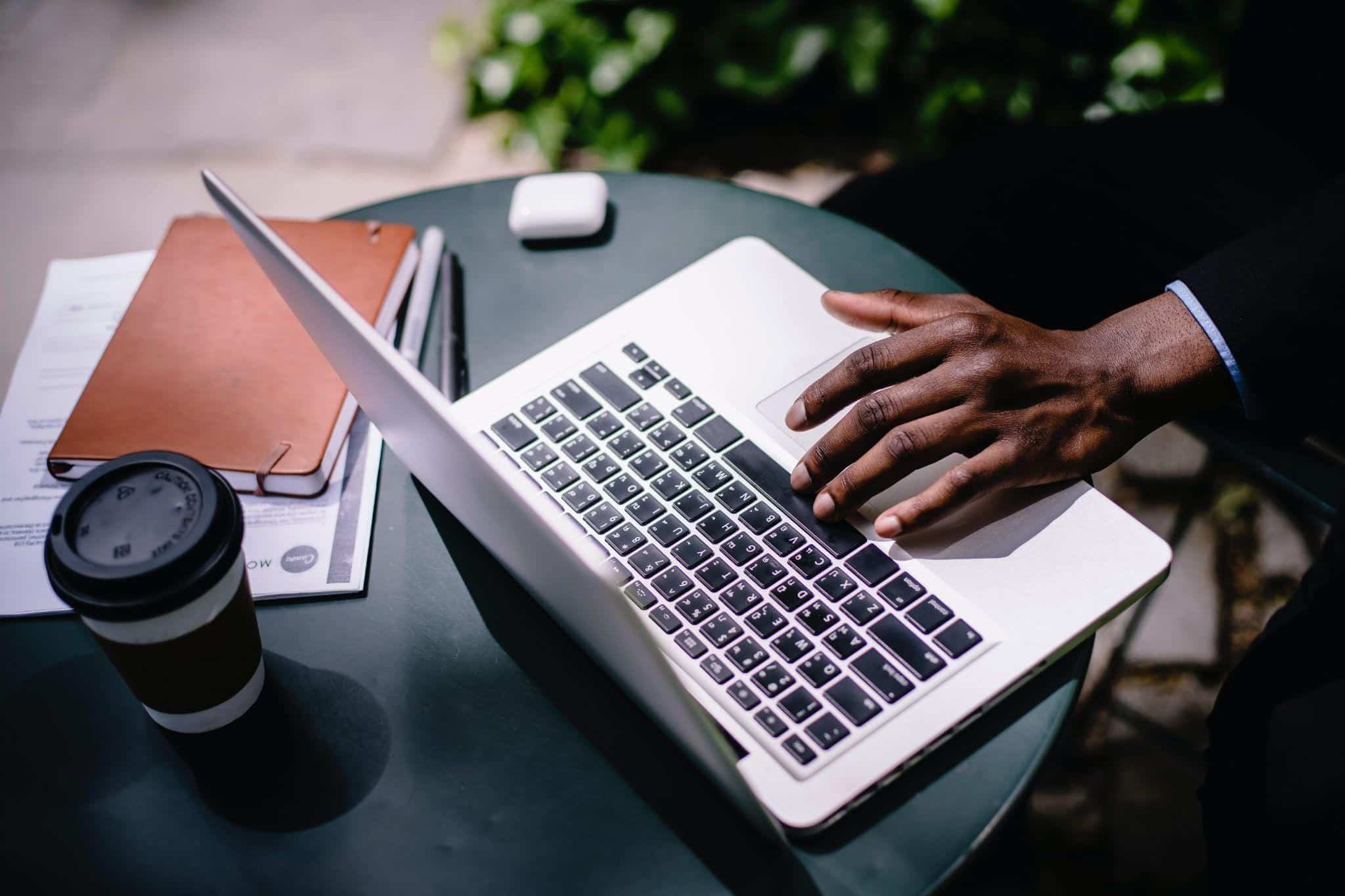 Social media now touches every aspect of our life. The majority of us use it frequently, whether to stay in touch with our loved ones or to keep up with the most recent trends in our preferred fields. Additionally, social media has shown to be an excellent platform for businesses of all sizes. They now have a more creative approach to interacting with clients and building stronger bonds as a result.
There are more than 2.2 billion active social media users worldwide, according to statistics from Social Media Today. A WordPress website is devoted to the growth and development of social channels. Integrating these social networking channels into your WordPress website may help you succeed, whether your goal is to increase visitors or generate leads.
A solid social media marketing strategy is essential for the success of both your website and your company. Here's all you need to know about the importance of social media strategy for your WordPress website and how you can create one by yourself.
Why You Need A Social Media Strategy For Your WordPress Website
Without a clear social media strategy, trying to establish a brand on social networks can be pretty unsuccessful. The goal you have for your personal brand must be clearly stated. Setting a goal for your branding is necessary. Once you have a clear understanding of your goals, you may alter how you want to position your WordPress website on social media platforms.
You may already be familiar with the advantages of social media marketing. It generates more engagement, traffic, and stronger connections with your target audience. But what benefits might a social media marketing strategy offer to WordPress websites?
A social media marketing strategy put simply, explains how your company should use social media and websites to accomplish its objectives for external communication. Your strategy will detail the platforms you must use, the goals you are pursuing, and the strategies you wish to apply.
A social media marketing plan, when executed properly, can:
Increase Website Traffic

Traffic produces leads, and leads produce conversions, which produce revenues. You must connect and engage your target audience if you want traffic. Your WordPress website will need to be updated frequently as part of this with content, blogs, and articles.

Build Customer Relationships

Developing relationships through integrating social media into your website plays a major role in your brand image. However, by ensuring that you are pointing the right followers on the proper platforms for your brand, a social media marketing strategy will help you create the correct relationships. A good relationship between brands and customers is based on open communication. A brand's willingness to communicate with the public is indicated by the presence of a website. Live chat capabilities on a WordPress website provide it a clear advantage over rivals. Because potential buyer feels the business cares about their concerns when they are on your website. This enhances brand credibility. In this matter, also look for Facebook cover ideas and tips for profile pictures to create a strong brand image.

Maintains Your Brand Image

Being active on social media will aid in establishing your online authority and credibility. You can define the aspects you should evaluate on your social platforms in order to gauge performance by using a social media marketing plan. There are a lot of elements that leave the first impressions on the profile visitors' minds. For instance, on Instagram, a profile bio, a website link, a posting schedule, etc. help create a brand image. Get inspired by the Instagram bio ideas and craft a beautiful bio for your brand profile.
Core Components Of A Successful Social Media Strategy For Your WordPress Website
The social media marketing strategy for your WordPress website should start with a solid grasp of your goals and objectives. The major core components of your website are the following:
Integrate Your Social Platforms
Integrating social media helps you achieve a number of important objectives, including expanding the awareness and reach of your business. Additionally, it promotes interaction with your website and aids in growing your social media audience.
There are two easy methods to accomplish social media integration:
Making your social platforms easily accessible through your website
Allowing your social audience to access your website easily
You can effortlessly expand your marketing by driving your social media followers to your WordPress website. Facebook is the most widely utilized social media platform among users and marketers. 200 million businesses use Facebook to attract traffic to their websites, and 93% of businesses are engaged on the social media platform. You'll be able to increase the audience for your content and integrate your marketing strategies, which will make them more effective in terms of lead generation and sales.
Simplify Your Response Process
Your website reflects how you want to be perceived as a company. It is the first place prospective consumers or clients would look to form an opinion of your company. These visitors will be more likely to convert if the user interface is cutting-edge, expert, and leaves a positive first impression.
If you oversee several accounts, you'll undoubtedly get messages and comments on each of the social accounts, like Instagram, Facebook, and Twitter. Naturally, switching between many tabs while signing in and out of each platform might be confusing.
Finding a platform that can centralize all of your social network accounts, remarks, messages, and responses are ideal. You can accomplish it with the use of some excellent social media management tools.
Search Engine Optimization
You have a better chance of connecting with users who are actively looking for information about products and services when you optimize the WordPress website and content. You are not paying Google or other search engines to display your material at the top of the results page. Therefore, this is done organically.
For your website, WordPress image optimization can work wonders. A WordPress site with properly optimized photos can have advantages, including quicker load times, improved user experience, and improved SEO. It's crucial to optimize the photos on your WordPress website in order to speed up loading, improve user experience, enhance SEO, and free up space on your hosting server.
The fact that your website and information are more likely to come across as genuine and trustworthy to visitors is another advantage of producing organic, quality content (versus a paid advertisement located at the top of the SERP). Anyone with a website and a business should look to enhance their SEO because it is a quick and easy approach to boost visibility, traffic, leads, and conversions, among other things.
Social Media Distribution And Sharing
Businesses have the opportunity to articulate their values, goals, and contributions to society through social media. Compared to a website, social media is far more interactive. Social proof is crucial for a company's reputation and tends to grow rapidly once a foundation is put in place.
Utilize Facebook's Open Graph Markup and Twitter cards to optimize your WordPress website for visual social sharing so that the right image is drawn into your text. Choosing topics based on the articles/posts that have had high engagement rates and traffic in the past is another thing you can do to improve your chances of receiving genuine social media shares. If your Facebook post ever becomes viral, a lot of comments, follows, and shares become inevitable. Unfortunately, as engagement increases, so do the negative and irrelevant comments. In that case, you can hide Facebook comments that serve no purpose to your brand.
Beyond sponsored posts, sales, and marketing, social sharing is an important area to establish a brand. Customers also visit a company's Facebook Page or Instagram feed to learn more about who they are and what they provide, in addition to their WordPress website.
Review And Tweak Your Social Media Strategy
You should post and interact with your followers consistently to encourage genuine social media engagement with your content. Making the most of different channels is the last piece of advice for gaining genuine social media shares once you publish content. Find a strategy to have your content seen on as many channels as you can, rather than concentrating on one social network, for instance. The likelihood of gaining social shares increases with increasing visibility.
Your social media marketing strategy is a crucial piece of writing for your company, so you can't just assume you'll get it perfect the first time. You might discover that certain techniques don't work as well as you had hoped, while others perform even better than you had planned as you start to put your plan into action and monitor your results. You can always keep the following two points in mind:
Analyze performance metrics
Re-examine, test, and iterate
The dynamics of social media are evolving daily. To stand out from rival WordPress sites, social media networking is necessary. The social media marketing strategies discussed above will help you raise the visibility of your website.