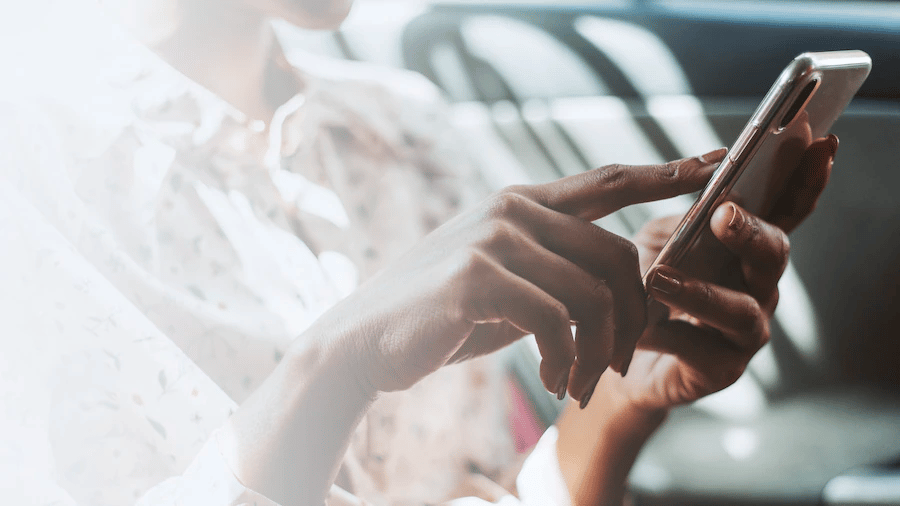 Mobile apps are increasingly becoming necessary to facilitate various activities in our business and daily life. However, many people prefer installing more apps that they need on their phones or tablets. Luckily, the WordPress ecosystem has some great solutions for creating mobile apps.
WordPress themes are not just for building websites. They can also be used to create a mobile app for your business. The process is quite simple and will take about an hour at most.
It involves installing some WordPress plugins, cloning the WordPress application, and importing its content into your new project. The result is a highly functional mobile app you can use with your iPhone or Android device.
However, if you have never used WordPress apps & software themes before, this guide will help you create a great-looking app using WordPress themes.
Create a Mobile App Using WordPress Apps & Software Themes
In the world of tech, there are a lot of new ideas that come up every day. As a result, it can take a lot of work to keep up with all the latest technologies and trends. This is especially true for startups and developers trying to build their first apps.
One of the most critical parts of building an app is ensuring it's ready for launch. This means ensuring that everything is working correctly and that you have all the necessary components. Don't fear if you're unsure what to do.
There are plenty of resources out there that can help give you some tech tips for building an app. The importance of tech tips for creating an app is that they will help you make it stand out from the crowd. It is crucial to understand how technology works to build a better product.
Tech tips are essential because they help you find the right things to help you. It is like a road map, but it is not on paper. It is on your computer, meaning it is easier to follow the instructions and get what you want.
There are many tech tips, but the most important ones teach you how to do something yourself. If someone tells you how to do something, they will only be able to help you if they know what they are doing themselves.
Choose a Theme for Your WordPress App

If you're looking to create a mobile app using WordPress, there are a few different ways to go about it. You can use a WordPress plugin or theme specifically designed for mobile apps or a regular WordPress site and optimize it for mobile devices.

There are thousands of themes and plugins available for WordPress, so it can be tricky to choose the right ones for your site. To determine the suitable theme for your app, consider the following factors:

The app's purpose: What is the app's primary purpose? Is it a content-based app, a game, a utility app, or something else?
The app's target audience: Who is the app's target audience? What demographics are you targeting?
The app's features: What features does the app need to have? What kind of functionality do you need?
The app's design: What kind of design do you want for your app? Do you want a minimalistic design or something more elaborate?

Ensure that the plugin or theme you choose is compatible with the latest version of WordPress. Second, read reviews and compare features before making your final decision.

If you use a regular WordPress site and optimize it for mobile devices, there are a few things to keep in mind. First, you'll need to choose a responsive theme that looks good on all devices. Second, you'll need to ensure your site loads quickly on mobile devices. And finally, you'll need to test your site on all major mobile platforms to ensure it works as intended.

Once you've considered all these factors, you should know what kind of WordPress theme you need for your app. Do some research and look for a theme that meets your requirements.

Build Your App

If you want to build a mobile app using WordPress, there are a few different ways you can go about it. You can use a WordPress app, software theme, or a service like AppPresser.

If you use a WordPress app or software theme, you'll need to create a separate mobile version of your website. This can be done by creating a subdomain or subdirectory on your server or using a plugin like WPtouch. Once you've completed your mobile version of your site, you can then make an app using one of the many WordPress app builders out there.

AppPresser is a service that allows you to turn your WordPress site into a native app. With AppPresser, you can use any WordPress theme or plugin, and your app will automatically inherit the look and feel of your site. AppPresser also makes it easy to add features like push notifications, offline support, and social login to your app.

Configure Your App

To configure the app settings, log into your WordPress account and navigate to the "Apps & Software Themes" page. You can select the Mobile App option and the WordPress Apps & Software Themes you would like to use for your app. Once you have chosen it, you can configure the app settings to match your preferences.

Start Promoting and Reap the Revenue

There are several ways to promote your app:

Sponsorship: If you have a large budget and want to get your name out there, then this could be an effective way for you to do so. You'll need an agency that understands marketing and can help you get the word out about your product/service.
Native ads: Native ads look like content or editorial content. It's similar to sponsored content, but instead of being an ad for a specific product or service, it's about your brand offering something of value that relates directly to its audience.
In-app marketing: Developing in-app marketing campaigns is an effective way for small businesses to boost awareness of their products and services while getting people engaged with them as they use the app!
Final Thoughts
Many WordPress themes and plugins allow you to create a mobile app for your website. Some are more user-friendly than others, and some offer more features.
To create a mobile app using WordPress, choose a theme or plugin that suits your needs. Once you have found a theme or plugin that you like, you will need to install it on your WordPress site. After installing it, you will need to follow the instructions the theme or plugin provides to create your app.
Once your app is created, you must submit it to the appropriate app store for approval. Once it is approved, you will be able to share your app with the world!