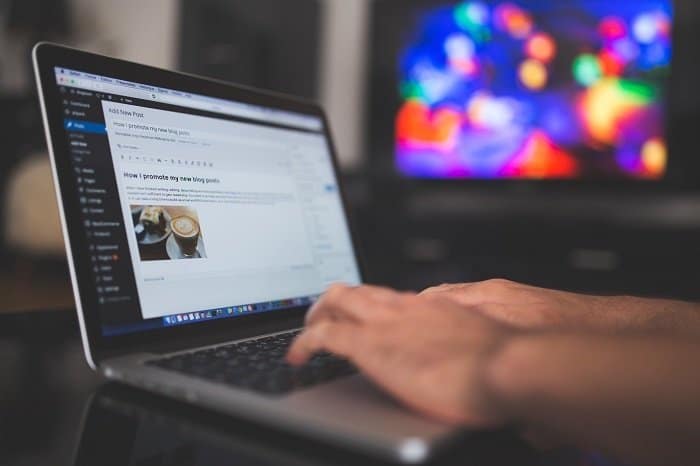 The more you invest in terms of time, money and effort, the more you'll get in return, there's no denying that. The same rule can be drawing traffic to your website.
You buy a site, develop it, get your friends and followers to follow it, generate new content, and promote it, but eventually, you'll find yourself at a standstill.
When you start a blog, multiple times you'll find yourself wondering what more you can do to boost your lead generation. Given your limited resources, you need to prioritize the right strategies and decide which ones deserve your attention.
our WordPress site is like any other task; the more you attend to it, the more you'll see your goals come to fruition.
Effectively driving traffic to your website requires a strategic approach, emphasizing the use of targeted tactics such as SEO optimization, content marketing, and strategic networking. By prioritizing these techniques and consistently investing in your WordPress site, you can successfully enhance your online presence and expand your customer base, mastering the art of how to generate online leads for business.
If you've found yourself in a position where there's room for improvement, it's time to get creative. So, here's how you can generate leads and boost traffic in WordPress:
Optimize Your Posts in The SERPs

There is absolutely no way to talk about creating traffic without the mention of search engine optimization (SEO).

While most bloggers realize the importance of ranking on Google's search results, many aren't aware of the importance of how your content is displayed on these search results.

Keeping this in mind, there are two main things you need to be focusing on:

The title of your post should incorporate keywords that potential visitors may likely search for on Google.
The post should always be accompanied by a meta description to give viewers a clear idea of what they can expect by browsing further.

Optimizing the title and description for search engine results will ensure a better ranking for your snippet and is bound to generate quality leads and high volumes of traffic for your WordPress site.

Use Time To Your Advantage

There is nothing that prompts a person to take action more than the realization that time is running out. Creating a sense of urgency, such as the expiry of an offer, can prompt visitors to take action immediately.

Potential subscribers, especially, can be encouraged to sign up quickly by telling them that the first fifty subscribers can avail a 30 percent off discount code.

Time-sensitive offers are excellent ways to generate quality leads, and you can promote through various channels, including your social media posts, emails, ads, and blog articles.

To figure out what kind of offers work best for your site, you can test out a few campaigns to gauge which type generate the best response from your website visitors.

You might even discover that your audience can be segmented according to different campaigns, too. To enhance the sense of urgency, you can add a countdown timer such as the one offered by Optin monster that can emphasize on the fact that the offer is only valid for a limited time.

Create a Subscription List

You've managed to generate lots of engaging content and are getting good responses on it. However, there's always room for growth. Whenever you come up with new content, you need to inform your guests.

It goes without saying: everyone needs a subscription list. You can come up with innovative ways to come up with your prospects' email addresses, or you can ask them to subscribe on your WordPress site. Either way, it's crucial for you to reach out and be proactive about keeping them interested.

When someone new visits your site, ensuring they sign up will guarantee they stay determined to not forget about you.

One way to get visitors to sign up is by offering them a freebie in the form of a welcome discount or a free download, such as an eBook. As long as visitors can see value in the subscription, they'll be drawn to you.

Once your subscription list is populated enough, you can use one of many email softwares available to ensure mass emails are sent out in timely list to your long list of subscribers.

Publish Guest Posts

While guest posting is something that isn't exactly new, it's possible you still don't know how many ways it can be explored. For starters, you can search for bloggers in the same niche as you and reach out to them about contributing a guest post.

Your pitch should be carefully crafted to ensure it stands amongst the numerous outlines these bloggers receive regularly.

Like every kind of offer, highlight what you can give in return. For instance, you can start with a creative suggestion and build the relationship further from there.

Of course, you need to be open to the idea that not everyone will respond favorably. However, once you've made a name for yourself in your niche, it'll pay off for sure.

Additionally, you can also publish guest posts on community-focused sites, such as Quora or Medium, to generate traffic for your WordPress site. You can just share answers repurposed from the content on your blog and link them back to your site.

Incorporate Social Media Buttons


Social media, today, has become an indispensable part of every person's lives. Bloggers would be glad to know it comprises one-third of all referral traffic.

Due to the role it plays in our lives, it's important to understand the role it plays in boosting traffic and generating leads. It's quite simple: if you're making your content easy to share, people will share it.

So, how do you do this? Quite simple. All you need to do is add social share buttons to your WordPress site using an easily accessible plugin.

When choosing a plugin, you need to ensure the buttons you add are in line with the overall tone of your site and the audience they potentially appeal to.

The buttons should be easily customizable, and you must be able to place them inaccessible and visible positions for your audience.

While social share buttons are important, so is linking your blog content to your social media profiles. One way you can do this is summarizing your blog post in the form of an infographic and posting it on platforms such as Pinterest and Facebook.
While providing a satisfactory customer experience is a crucial goal, drawing in a large audience is as important. The five ways listed above are some of the easiest and actionable ideas to boost traffic on your WordPress site and, at the end of the day, all you need is something that can be implemented.
However, the five strategies listed above only scratch the potential of the multitude of approaches you can implement to breathe life into your site. You can also self publish ebooks and generate leads by reaching audiences on sites like Amazon. By adding these tactics to your arsenal, you're setting yourself up for a win, and there's only room to grow from here!
Have you tried any of the strategies listed above to boost traffic and generate leads for your WordPress site? Or do you have suggestions of your own? Sound off in the comments below!