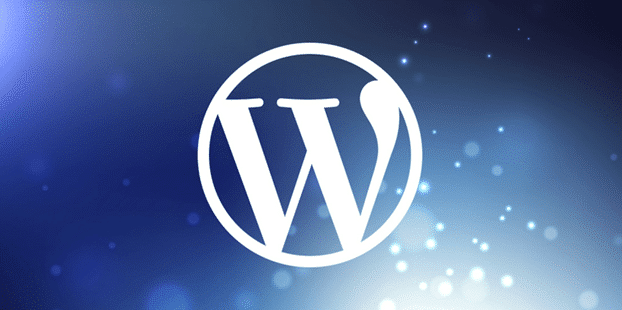 WordPress could be the next step for your business. Setting up a website on the platform, which will only take a few minutes, could help you tap into the large online market.
By placing your business in an advantageous position to access some of the billions of active internet users, you will be able to increase brand awareness and develop a loyal online following.
Setting up a business website on WordPress can be beneficial for your brand. Here's why you should consider it.
What are some of the benefits of setting up a website on WordPress?
Many businesses are going on WordPress because it offers a variety of features. It is popular with business websites because it can accommodate a variety of businesses.
Every third website is made from WordPress because it offers a range of benefits that will offer real value for any brand.
The website builder can help your business increase its visibility to the large online audience. There are billions of active users on the web and you can target them by creating a well built and quick loading website, all of which WordPress offers.
The ability to create a website that suits your business profile, and increasing its visibility to users online will extend your business the chance to grow its revenue base. These are some reasons why you should consider setting up your website on WordPress.
It is free
WordPress is free to set up and use. You will not be charged any hidden subscription costs when signing up to the website.
You will also enjoy a large selection of WordPress themes and plugins from the repository, which will offer your website a variety of features and a great design. Running your business website on the platform can be completely free.
You can be delegate tasks

WordPress provides tiered access for website owners to help increase security and protect from loss f website ownership.
You will not stand to lose access to your website by giving out administrative control to your author, editor or team manager.
WordPress provides overall control over your own website through super administrative control to help reduce the workload on website owners without putting them at increased risk of loss.
WordPress is mobile friendly
The mobile interface is the future for internet users. Over two thirds of the 4 billion active internet users have access to the web through their mobile phones and tablets.
Few people can access the internet with a computer so it makes sense to build your website on a platform that is compatible with mobile.
WordPress themes are responsive to mobile, which ensures that your site will display just as well for mobile users. It is also accessible through a mobile application, which makes it easy to monitor and convenient to use.
Even if your business involves a lot of moving about, you will still be able to keep your posts up to date and your website functional.
The open source code
When WordPress started out, it was a blogging platform. Since its release in 2003, it has continued to evolve into the biggest website builder on the platform, offering users the ability to make different type websites to suit their needs.
You can make a company social media, a brand knowledge-based website, an e-commerce website or a blog page. The open source nature of the platform allows you to make these changes by manipulating the code.
It is secure

WordPress is very secure. Even though it is the most targeted website building platform by hackers, on account of its large popularity, it constantly releases updates that remove any potential vulnerability.
You will reduce any security risks by constantly update your website, as well as use only plugins from trustworthy sources. A strong plugin policy could help improve your website management and performance.
How can you improve the appearance and functioning of your business website on WordPress?
Setting up a website will only help you gain some of the benefits of going online.
You need to improve user experience on your website to attract more users, as well as to increase the rate of return visits and conversion. These are a few ways you can improve the appearance and operation of your site to maximize its potential.
Optimizing your website

Optimizing helps to improve all aspects of your site. It will make your website more user friendly than ever by addressing multiple connected aspects.

From faster loading web pages, a better design and outlay, more relevant and relatable content and a more secure platform for both your business and its clients, optimization will improve different features on your website and boost your appeal to potential clients.

Using the right plugins


If you keep you WordPress plugin options limited to only necessary options, your website will be smoothly running and enjoyable for users due to its increased load speed.

There are many plugin options available, most of which can be accessed for free. Choosing plugins from trustworthy sources, such as the WordPress repository, and uninstalling or disabling any options with redundant or unnecessary functions will help create an optimally functioning website.

Hiring out the service

You can hire a WordPress developer to improve your website's operations and make your brand more visible to users on the internet.

Dedicated WordPress professionals can create a website that meets your desired brand identity expectations, which would make you more likely to reach your target audiences.

By looking to the professionals, you could maximize your website's ability to reach more people and meet your business goals.

The large WordPress community


Being the most popular website builder on the internet attracts a great deal of interest in terms of providing an audience for new products and information.

Due to the large demand, there are many forums, video tutorials and blog posts that help new and existing users get certain aspects of their website running as they should.

You can find a solution to any problem you may experience when installing, configuring, monitoring or optimizing your website to ensure high level protection and performance, which will increase your ability to achieve your business goals.