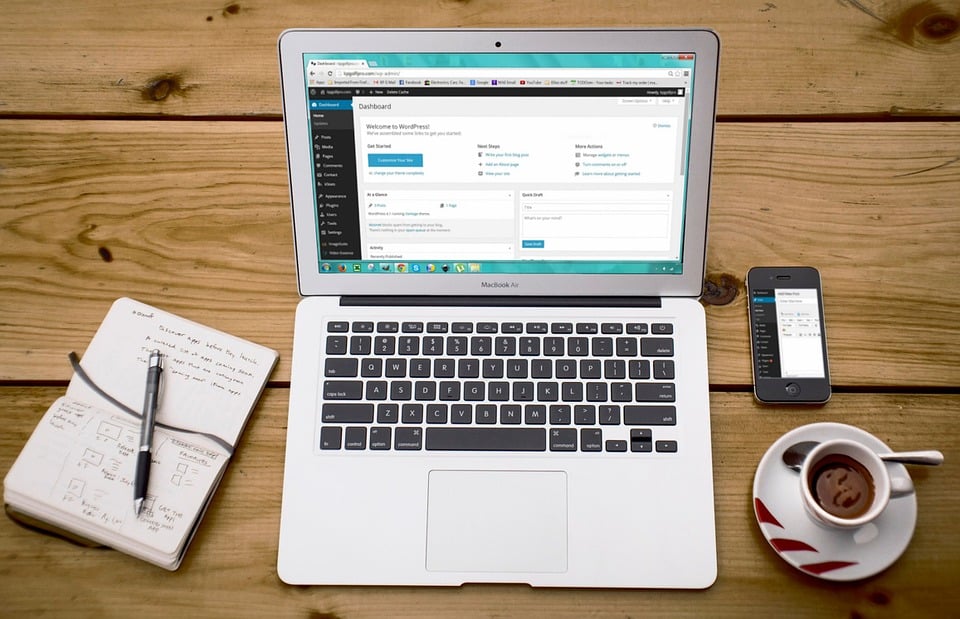 When building a website, you have to pay attention to all details that might influence the final outcome. These details include ensuring the best website security, selecting the most appropriate theme, offering users the best navigation experience and providing them with the best content.
This article should help you tackle each and every one of these factors, to obtain that perfect website that you pictured before starting this journey.
If this is your first time building a website, a lot of research should be involved in the process before making any decisions regarding how it will look in the end.
Looking for inspiration whenever you can and coming up with a marketing strategy to make the website popular within the shortest period of time are two activities you can't exclude from the process. Here are some tips on how to deal with the four factors that influence the quality of a website:
Security
Improving your website's security should be your first purpose. People won't trust a website that is not secured, which will lead to a considerable bounce rate (the number of people who immediately leave a website).
The bounce rate can be influenced by numerous factors, but security is definitely one of the most important ones. This mini guide on website security is supposed to give you the exact details needed:
Software updates: Start with software updates. Keeping the website up to date is the one detail that protects it from hacker attacks. When the software is constantly updated, you keep the website away from potential attacks, which are – in most cases – targeted towards websites that have a weak security system and a lot of flaws in it. It is essential to find these flaws and solve them as fast as possible. Working with a platform that actively launches upgrades would be the recommended choice.
Login pages: Users trust your website the moment when they log in with a specific username, a mail,and a password. This is the reason why you should improve your login pages with an encryption option. SSL encryption is the most common method on how to secure login credentials, especially if these contain sensitive information. The more complex the login process is, the safer the information is kept.
Hosts: Hosting companies are very diverse and oddly cheap ones don't seem to be trustworthy should be avoided at all costs. There are many reputable hosting companies that you can choose to keep your website secure. Spending more money on something that will influence your website's future security is definitely worth it, not to mention that these companies usually offer technical support in case you encounter issues of all sorts.
Back-ups: Backing up the data on your website on a regular basis is a condition. Storing these backups for a while can save you a lot of work and trouble if something happens to your website. When your site suddenly becomes inaccessible, you risk losing all the data on it. The only solution for that issue is to back up data regularly and have access to it at all times.
Run a security audit: In case you are still not sure of how safe your website is, you can run a security audit and determine what problems you need to solve as soon as possible. Security audits are very efficient in situations in which security breaches may not be that easy to notice. As the saying goes, better be safe than sorry.
Theme
There are some criteria you should follow when selecting a theme for your website:
Choosing one that suits the content you will post: First of all, the theme must be appropriate for the specifics of your website. For instance, if you list products that people can buy, you need to choose a responsive eCommerce theme. If you simply want to use the website as a blog, you need to choose a theme that fits the type of content you post. The main purpose of the website will dictate what type of theme you select for it.
Responsiveness is more important than looks: Choosing a responsive theme over one that is too cluttered is the best choice you have. Cluttered themes tend to have very slow loading times that will make users rapidly leave the website. If you want visitors to spend time on your site and also come back to it when you post something new, choose a theme that is minimal and responsive. Simplicity will always be appreciated, especially in the online field.
Add plugins: Another way to improve the look and utility of your website would be through plugins. Even though you may be tempted to install all sorts of plugins, only install the ones you trust, that has a good reputation and that doesn't slow your website down. Do some research without installing any plugin, and stay away from shady sources that don't inspire trust anyhow.
Navigation
The navigation experience on your website will determine how pleased visitors are with the time they spend on it. Choose a menu that is suitable for the quantity of content you include on your website and pay great attention to how content is structured.
Users want to find what they are looking for in seconds, and you can't provide them with that unless you invest in a very good navigation system. A search bar should be visible and present at all times, including when the users scroll down on the website.
Content
As for content, only post what's relevant for your website and make it SEO-friendly. The way your website ranks on Google search results will determine how popular it is or how often people click on it.
SEO-friendly content involves using the right number of keywords that direct users to your website, along with other details that may improve how your website is perceived by search engines (hyperlinks, optimized images and so on). Don't forget to include Call-To-Action buttons within your content as well.