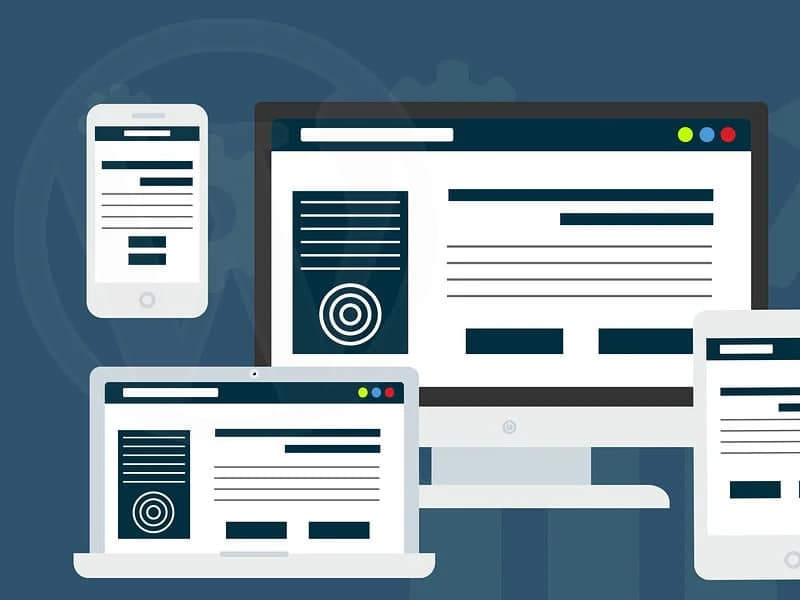 If you want to make your website stand out from the crowd, then branding is the answer. Using a responsive WordPress theme will help create a unique design and one of a kind. The best part about using responsive themes in WordPress is that they are mobile-friendly! This means that when people visit your website on their mobile devices, they'll have an experience that feels smooth and easy to navigate through. There are many benefits to having a branded site, but this article will focus on matching with responsive WordPress themes!
Your Branding is the Key to your Success
You need to make sure that your website can help achieve those branding goals. Your design should be established, but it also needs to match your company's brand identity. This means that choosing a responsive template for WordPress can offer both form and function! Another benefit of using WordPress themes, in general, is that they are SEO-friendly. They're already optimized for search engines like Google, Bing, and Yahoo! Your website will not only look better on all devices, but it'll also be easier to find with each visitor that visits your site.
If you want a branded site that gives your business the best chance at success, then branding is what needs to happen first. Once you have your branding, then you can build a website that will seamlessly match it.
Your brand is what makes the difference between failure and success. Make sure to choose responsive WordPress themes so they'll be mobile-friendly for users of any device!
What does your Brand say about you?
Your branding is extremely important, but what does your brand say about you? When it comes to a responsive WordPress website, your site's design should match who you are and how people perceive your business. Instead of having an unorganized and messy-looking site that doesn't match with any other brands around (and has no connections), then you need to make sure that you're using a responsive WordPress theme. This way, your website will be designed around the branding of your business, and it'll feel like an extension of who you are online!
All brands have something unique that makes them stand out from other businesses in their respective industry. Make sure to take advantage of branding and make sure that your website matches with who you are as well!
Set yourself apart from the crowd by using responsive WordPress themes for all of your branding needs. Make sure that they're not just mobile-friendly but also include SEO practices so people can find you easily on search engines like Google and Bing! Your
Match the Website design to your Branding
Your branding is what makes you stand out from the crowd, so make sure that your website matches up with it! Your brand is important to business success. Make sure that when designing a website for your company, you're using responsive WordPress themes designed around who you are as a brand and how people perceive it online. Branding will help set your company apart from others in your industry.
Your brand makes the difference between success and failure, so make sure it's represented well online! Make sure to use responsive WordPress themes for websites because they're mobile-friendly AND SEO friendly too!
The Most Important Thing in Branding is Consistency
Make sure that your brand is consistent online by using responsive WordPress themes. They'll match up with who you are as a business and give off the impression of professionalism to others!
Your branding will help set you apart from other companies in your industry if it's done right. Don't choose a design for your website without having first established what kind of brand your business is. Make sure to utilize responsive WordPress themes to have a professional-looking website for any device!
Your branding and responsive WordPress website don't have to be a mismatch. With branding services, you can create a unified look for your business that's perfect on any device or screen size.