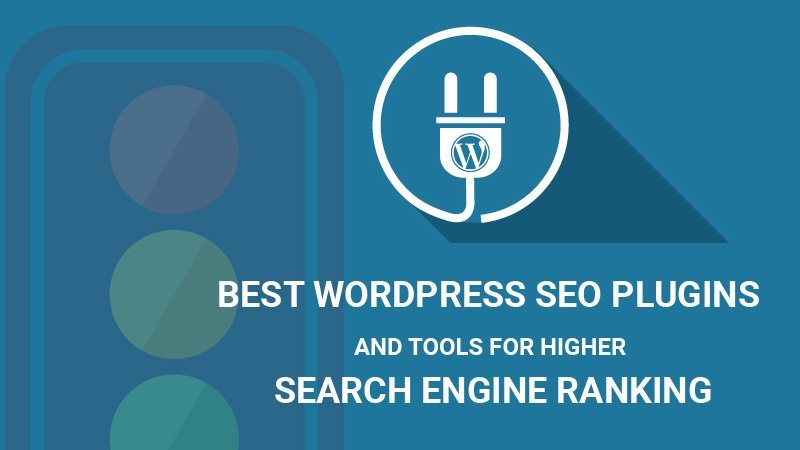 There are thousands of websites being built daily on the most popular and established CMS platform that is WordPress. The major advantage of using this content management system is that it offers a much flexible and user-friendly mode of website creation when compared to the conventional page by page coding.
However, great web design is not enough to make a site rank higher in the search engines results page. You also need SEO and effective online marketing to make it happen.
Most website owners are confused about how to ensure SEO benefits while developing sites on platforms like WordPress. The answer is SEO plugins. There are plenty of such SEO plugins available for WordPress, and here we will discuss a few of the major ones that you can try out.
WordPress SEO by Yoast

It is one of the most popularly used free WordPress SEO plugin offered by the company called Yoast. This plugin can take care of many of the major optimization aspects of your site. Using the custom-built SEO plugin of Yoast, you can do things like:

Adding metadata values to the homepage
Add meta value for every single post
Instantly create the sitemap file
Control website indexing to make it search engine friendly
Do social SEO
Enable social sharing with image, description, and title
Custom edit '.htaccess' and robots.txt

Yoast plugin also integrates major features of the other popular plugins such as RSS footer and Robots Meta. WordPress SEO by Yoast download can be done for free from the WordPress repo.

Broken Link Checker plugin

Having broken links on your website can adversely affect the site's search engine performance. Broken link checker is a custom-built plugin which helps clean the broken URLs on a WordPress site.

This tool helps in finding and fixing all the internal as well as external broken links or otherwise known as the 404 link. 404 links are nothing but dead ends for the search engine crawlers. Removing them at the earliest is the wisest choice.

One thing to be noted while using Broken Link Checker is that it may also create some issues with certain blog posts. It is also possible that this plugin may sometimes freeze the hosting process for a while. So, it is ideal to run this plugin when your website gets the lowest volume of traffic. Another plugin to be used for this same purpose is LinkPatrol.

SEMRush

While thinking about search engine optimization, one of the most popular tools for WordPress is SEMrush. It is a comprehensive SEO suite that is used even by those who have little knowledge of SEO strategies.

The top feature of SEMrush is that it lets you do the complete site audit for SEO compliance while helping you to identify the current SEO issues that prevent your site from reaping organic benefits.

SEO Smart Link

SEO Smart Link plugin helps to link the keywords to any post links automatically. As per SEO expert advice, this is a simple but highly effective approach to on-page optimization. You can first find the high-ranking keyword of your website by using any tool like Google Webmaster and boost the ranking with the utilization of the Smart Link plugin. However, before installing this plugin, you need to ensure that your internal linking is done appropriately and is compliant with the most updated linking algorithms of Google and other search engines.

SEO Friendly Image

Images are a vital part of your web pages and blog posts now. By optimizing these, you can surely drive a considerable amount of traffic to your pages from the image search results. On an average website, more than about 1% of the total traffic comes through image search only, and this is a sizable amount.

Even though you need to decide the image name in the best possible way, SEO Friendly Images for WordPress is the plugin, which adds the necessary ALT attributes to all images. If you simply upload an image by naming it image001.jpeg or DSC002.jpeg, they are unlikely to receive the kind of attention from search engines and users that you are aiming for.

Google Keyword Planner

Every search engine marketer knows that Google is the king of this industry, and tools and products, offered by this company are bound to be top-notch. Through the Google Keyword Planner tool, you can carry out a proper keyword research and come up with the aptest search terms belonging to your niche. It is a free tool, which makes it a welcome addition for all marketers.

The primary objective of Google is to provide information about the best keywords that advertisers include in their ad campaigns.

The tool helps the users to choose the most appropriate keywords by assessing the statistics related to search volumes, current results, and the amount of competition. Content marketers and bloggers can rely on this tool to find out keywords that have the highest search volume.

Open Site Explorer

Offered by the company named Moz, Open Site Explorer is a free to download tool, which allows the users to check data against any domain name. You can check everyone who has linked to this particular domain, and the type of anchor texts they have used.

Apart from these, the Open Site Explorer also offers a broad range of associated information like linking domains, top pages, which pages link to your site and so on. If you want to unveil its fullest power, you can subscribe to Moz Pro which will get you access to more tools as well.
Apart from these major ones, there are also some handy SEO tools and plugins like LinkPatrol Premium, Rel Nofollow Checkbox, SEOquake, Google Page Speed, Pingdom, W3 Total Cache, WP Super Cache, Pagely, and WPEngine to ensure maximum SEO benefits to your WordPress websites and blogs.