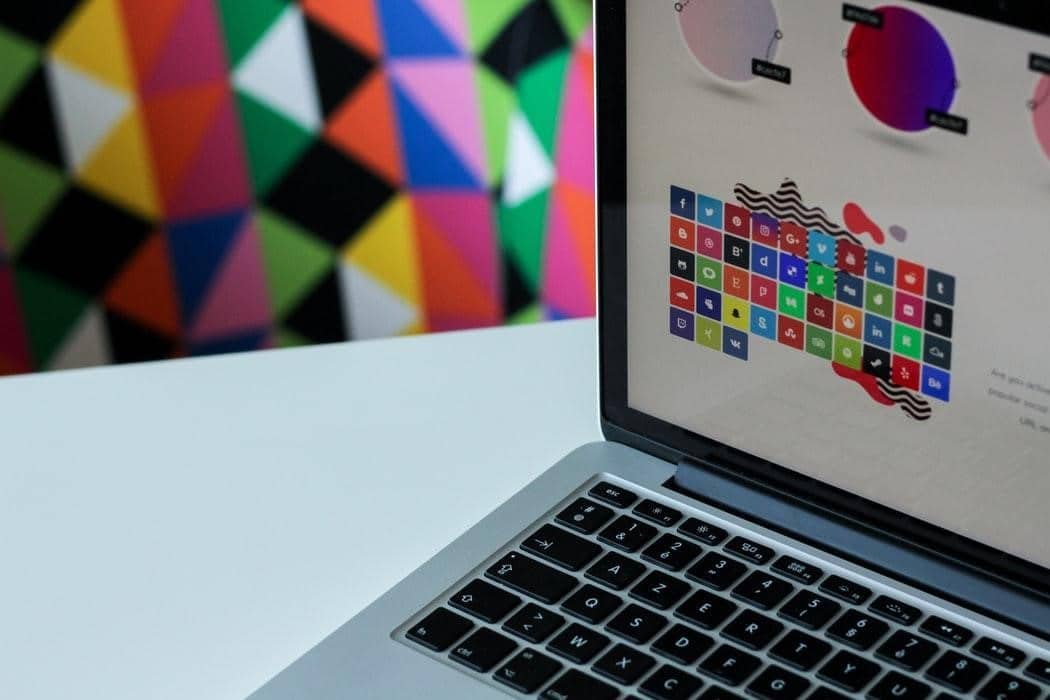 You don't have to be an expert to create a brand logo that looks crisp and professional. There are a variety of tools available which can help you make a logo worthy of boasting about.
Some tools allow you to fully customize the logo using a template. Others let you refine premade designs and tweak them. You can also create a custom logo from scratch through affordable means. These ideas, and many more, will deliver great results.
Making Your Brand Logo
Logos are meant to be eyecatching, creative, and representative of what your product or services have to offer. There are many innovative ways you can get started on your new logo.
Free Logo Generators
There is a multitude of free logo creators on the internet. Typically, these require you to pick a vector icon or image and pair it with words. You can choose the shape or style of the icon and also its color.
These generators let you resize the images to your liking. You get to choose the font of the text and match it to what you think looks great with the icon. Once you have completed this, you can download it in a format that works for you.
Highly Graphic Logos
Another great approach to logo designers is platforms that offer light graphic design. These types of tools let you add more customization to the logo, where you can edit the image or vector you choose.
These types of platforms may also let you use more intricate images for logos rather than simple shapes or symbols. This is more in-depth and allows you to creatively express what your brand represents.
A tool like this will have more features where you can engage in more photoshopping and editing on the logo you're creating.
High-Resolution Logos
A logo maker is not always free and may require payment once you've created your logo. This is because tools that offer high-resolution logos will allow you to download your images for professional use.
The optimal resolution sizing for a logo is 250-pixel width by 100-pixel height. This means that you can use your logos on t-shirts, hats, mugs, purses, and more. Professional grade resolution allows you to print your logos on posters, flyers, and other marketing materials.
This will also work well on social media platforms that often distort the quality of logos based on their resolution requirements.
A free logo may be great for temporary use, but when you want to get serious about promoting your brand, you will need high-resolution quality in your images.
Custom Logo By an Affordable Pro
If you want someone to design it the way you like and don't think you can provide the right touch, just hire an affordable graphic designer. You can find individuals like this on Fiverr, Upwork, or 99designs.
This will let you get a logo of the quality you desire with the right look you were shooting for. You may not have the creativity to create one, so let someone with the artistic skill make one for you.
Learn More About Creating Logos
Your logo may be one of the first things people notice about your brand. That's why you should make it look great. To get started, try a logo creator that is known for its awesome results.
Impression is important
Your logo design can make a great impression on this time, and the clients. On the other hand, looking at your logo is sufficient to attract individuals. The logo features a plant by enticing the clients and once they get special care about the design.
To make a good impression, ensure that the logo is great, which shows that its design might be up to the appealing concept, so it can stand out in the logos' crowd on the current market. The logo can even be greater in design than your rivals.
Take colors in a strategic way
Colors are crucial for identifying the brand's message. For instance, if you take red as the primary color in the logo, it might transfer the brand's message to being enthusiastic and energetic.
It proves that your brand can target young clients. If blue is the main color, it might boost up the intelligence's feelings.
It is the main reason which other social channels like Facebook get logos in blue. If you need to make a social media site, we highly suggest that you can focus on getting blue as its key color into its design.
On top of it, take bold colors to attract an individual's attention. However, those colors might talk about your brand personality. Keep in mind that each color boosts a feeling and emotion that becomes its message for the watchers.
Select fonts properly
A lot of designers can not keep attention to the typefaces' option and select them randomly. The truth is that typefaces discuss the brand's personality.
For instance, the typeface utilized for the toy plant's logo might be the handwritten typeface. It is since the kids are the key clients and you need to project the brand like the kid-friendly business.
Similarly, if you are making a logo for the rock band, ensure to stick with bold fonts which make your high band's personality. Thus, ensure that there is not a mismatch between the typeface you select to your brand personality.
If the option of typeface can not talk for the brand, the logo might convey incorrect signals to the potential clients.
Besides, prevent taking gimmicky fonts. If needed, you can take the unique fonts which you might have made, particularly for your logo. Next, you could even care about taking super high-quality fonts which are currently available free on the web or use a font generator.
Logos like Coca-Cola are recognized for their leading fonts. By taking the proper colors, you might make the logo and brand identity both.
Pick up the kind of logo
Do you need a logo that boosts your organization's name as the key attribute? That might be the ideal logo initiative. Such a logo is known as the logotype. Typical logotypes' examples contain IBM, and Pepsico's logos.
If you stick to get a logotype, it might make your organization's name visible to the clients right away. On the other hand, your logo will be your brand's advertisement.
You might not be taking more to produce publicity about the brand. The logo might make your organization name to the individuals. Smaller business with a small marketing budget advantages from logotypes.