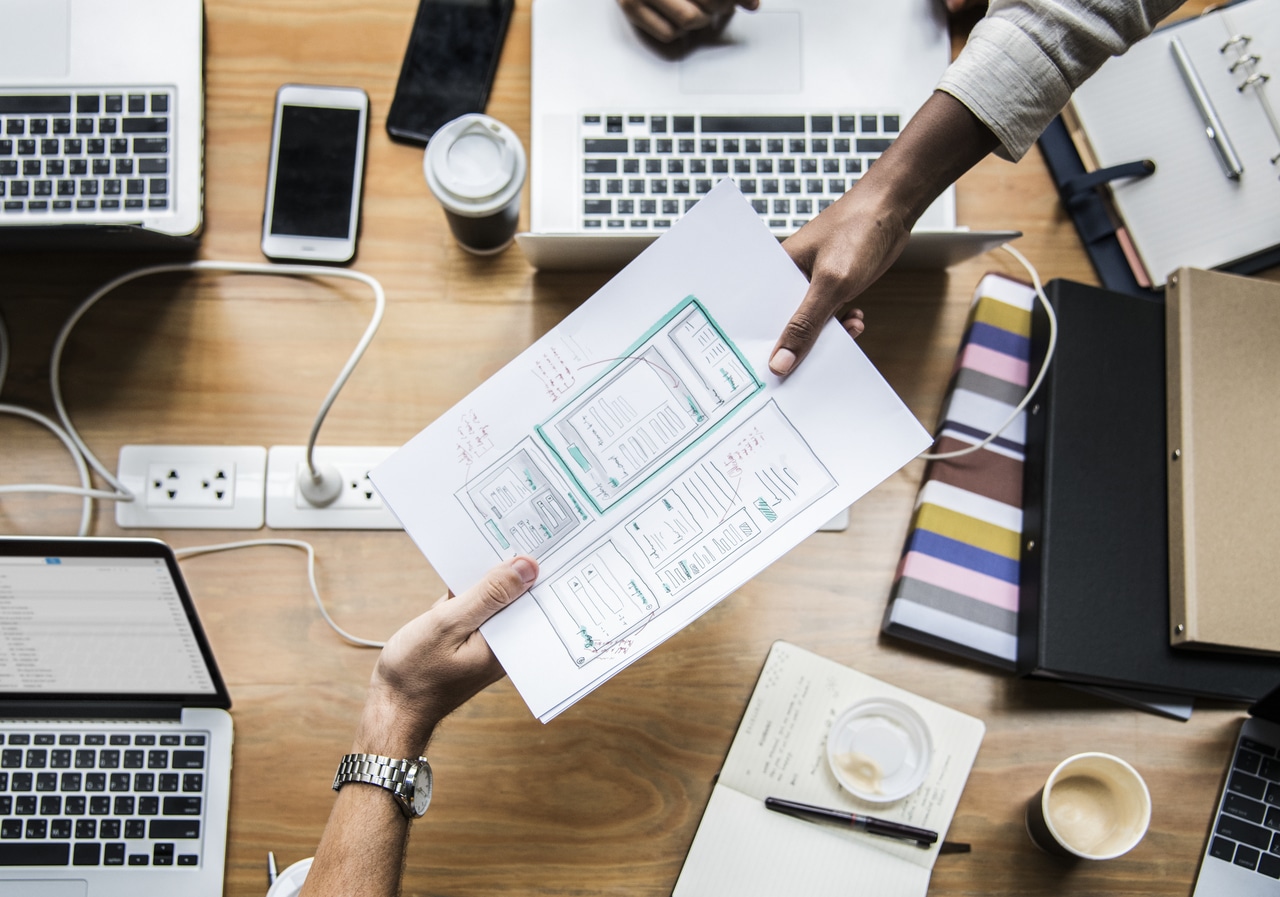 Your business website is more than just a "digital business card." Believe it or not, it's something that can ultimately make or break your overall success. Think of it this way—a business website is your digital storefront. The more curb appeal it has, and the more strategically placed it is, the more customers you'll attract.
Yet, the competition is stiff, and creating a well-crafted website that stands out in a galaxy of other choices isn't so easy these days. In today's digital era, there are plenty of strategies from aesthetics to functionality that make a website stand out and ultimately do its job.
If you're ready to harness the full potential of what a website can do, then here are some essential tips for crafting the perfect online platform that doesn't just make a stand-out impression, but one that yields financial results.
Create a Strong Brand Identity

The first place to start regardless of your industry is to create a strong brand identity. Ultimately, a strong brand identity is one that is totally original and can't be confused with anyone else. It sets you apart from your competitors and strikes a chord with your target audience.

Start by defining what your brand's overall mission is. What values are important to you, and what is your purpose as a business? This definition will serve as the cornerstone for the next step which is building the visuals of your brand identity. You want to carefully choose colors, logos, and graphics that align with your brand's unique personality and evoke the kind of emotion you want it to.

For example, if you're a criminal defense lawyer, chances are light pastels and airy typography is not going to strike a chord with people looking for a tough legal shark. You want something bold that stands out and makes an impression.

In addition to visuals, you want to make sure that your tone of voice matches the message of your brand. Are you family-friendly? You'd rather have a more informative tone. Keep all of these things in mind when communicating to create a unique brand personality and keep it consistent across your website.

Use the Right Keywords

Using the right keywords on your website is essential if you hope for Google to understand what it is that you're promoting. By strategically placing keywords throughout your website, also known as SEO, you'll increase your chances of appearing at the top of search results when people search for terms related to your business.

While SEO is something you can undoubtedly do by yourself, to get the best possible results it's recommended to hire a professional SEO agency. After all, not everyone can be a specialist at everything. Outsourcing to someone specifically trained in the complexities of SEO can be much more practical.

By working with an expert who has extensive experience with the various aspects of search engine optimization, you'll have an insider scoop on the latest industry trends algorithm changes, and best keywords for your industry.

Not only will working with a professional yield better results, but it will also save you a considerable amount of time. Not to mention they have specific tools that will measure your performance, getting you the best possible return on your investment

Focus on User Experience

One of the biggest mistakes that businesses make when creating their website is getting too carried away too quickly. It's easy to become so focused on the visual and informational aspects of their website that they forget about one of the most important factors—user experience!

Your website should not only be easy to extract information from, but it should also be easy to navigate. If you have an overly complicated layout, confusing graphics, or require a lot of clicking to get from one point to the next, it can overwhelm your website visitors.

Always consider how your overall design will function. When in doubt, keep it simple. Slow loading times and too much information packed into one place can have a negative impact on your user experience and ultimately lead them to choose the competition instead.

Mobile Friendly Navigation

According to the latest statistics, over 60% of your website visitors will visit your website from their mobile phones. So, you need to make sure that your website is entirely mobile-friendly, and adapts to all sorts of different screen sizes.

With so many different emerging technologies and devices, it's important that you test your design regularly. Pay attention to user feedback, and make changes immediately. With such a large majority of internet users accessing your website through their phones, you'd be doing yourself a disservice making a desktop-friendly version of your website only.

In other words, mobile-friendly navigation is non-negotiable.

A Strong Call to Action

A strong call to action is a must on your website. Simply put— don't let your customers leave without taking the next steps. Whether it's inviting them to sign up for your newsletter, or offering a free consultation, a call to action encourages visitors to take one step closer to becoming an actual client.

Create Content

Creating content on your website doesn't just establish yourself as an authority in your industry, but it also improves your SEO rankings. The highest-performing websites are the ones that regularly provide compelling and informative content that gives visitors a reason to keep coming back. Well-crafted content that aligns with your intended keywords will improve your overall search engine rankings and drive more traffic to your website.

From blog posts to white papers, to case studies, there are many different ways to create website content. Unlike traditional advertising like paid ads, content creation is a smart inbound marketing strategy and a valuable long-term investment.

Update Regularly

You want to make sure that you regularly update your business website with the latest information. From the latest events to relevant updates, to your business's contact information, everything should be up to date.

If a customer lands on your website and sees that it hasn't been updated in months, or even years, that doesn't look very professional. So, regularly revisit your website and make sure that it's exactly the way it should be.

Add Customer Testimonials

In today's business landscape, customer testimonials are everything. People want to know about other customers' experiences with your business before taking the plunge. Add a few customer reviews and experiences, to give potential customers an idea of what they can expect when they work with you.