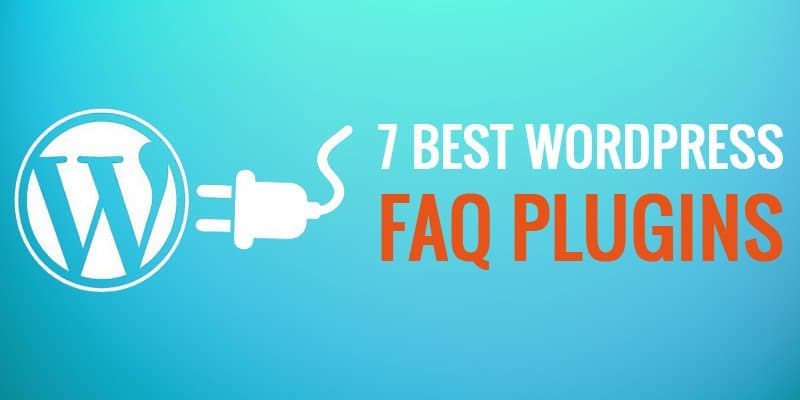 It helps to have a quality FAQ section set up on your website. The odds are you might be bearing with loads of questions from people by email and you might be getting the same questions several times over.
By using a FAQ, you will make it easier for people to find the answers that they have without having to directly contact you. An FAQ also shows people that you understand the ins and outs of whatever it is you are working on.
Many of the Best WordPress Theme Providers includes default FAQ inside their themes, but it's better to use a separate FAQ plugins since it offers many customizations features by default.
The seven plugins listed in this guide are all worth checking out. These are designed to be very easy to utilize and are anything but complicated or tough to work with as you will see throughout this guide.
HeroThemes

Start you search for a plugin with HeroThemes. This uses a one-page setup where you can get all your FAQs on one screen. You can use the drag and drop interface to organize your questions based on the places that you want them to appear on the most. Individual groups can be produced in particular with small subsections that sort questions from one another.

You can select from one of five different styles for your FAQs. Each can be customized based on how you toggle questions, where icons are located and even how those icons look. The design is organized to simplify how your FAQs are displayed.

Price: $49 for one site, $69 for three sites or $149 for ten. A 30-day money back guarantee is included.

FAQPlus

Next, you can use FAQPlus for your generation needs. This works with more than 25 animation effects to create a dynamic appearance to your FAQ section. You can choose from various fonts and colors on your FAQ. The drag and drop feature also lets you quickly organize the content on the FAQ without being overly complicated or hard to use. You could even adjust the animation speed on your FAQ if desired.

The shortcode feature allows you to quickly move the code for the FAQ section from one spot of a site to the next. You can get this to go onto any part of your site including both the main page and any subpage that you want to work with.

The easing effect can also be used on a search box attached to your FAQ section. This lets people enter in words into the search box while then reviewing relevant keywords and questions that may pop up as you are entering it in. This gives users a clear idea of what you can expect out of your work.

Price: $19 with six-month support; spend $5.63 extra for twelve-month support.

Tribulant WordPress FAQ Plugin

Tribulant offers a useful WordPress FAQ plugin that lets you organize individual questions in many forms. You can use a search form and submission box that you can program to allow people to find information. This includes working with preview boxes to give people ideas of what people might use.

This program also offers translation and localization features. These manage your content and help you to ensure that there are no problems with people who need to get questions based on language or locality. You can use the plugin to engineer different FAQs based on where a person is located or what language that people accesses the site from, thus offering a simple design.

Price: $44.99 for a single license, $224.95 for unlimited licenses.

Accordion FAQ WordPress Plugin

The Accordion FAQ WordPress Plugin is a program checked for quality by the Envato Market. You can create list and accordion pages with many templates. Multiple FAQ pages can also be produced based on the information you want to send out and how each page is visually organized.

Shortcodes are produced by the program to simplify how content is laid out. This helps you with keeping your content arranged the right way. This makes for a simple and easy to use setup that all people are bound to enjoy.

Price: $16

Note: The next three plugins are all free for download, but be advised that they might not contain as many features as what you would get out of other professional options. These are still useful for many needs that you might have when trying to produce the best possible FAQ section on your site.

Arconix FAQ

Arconix works as a program that uses shortcodes to create a simple design. The jQuery toggle feature works with a shortcode that is easy to follow. The group taxonomy can be used to keep the questions you want to organize together with a simple layout that is not tough to follow. This is a simple option for use thanks to its basic features, although it does require an extra bit of technical knowledge for people to use when trying to make it work out right.

Price: Free to download.

Ultimate FAQ

Etoile Web Design produced Ultimate FAQ as a program that offers help for creating an outstanding design. You can create individual FAQ categories based on your needs while using an Ajax FAQ search form.

You can use this to export your FAQs into a PDF. This is for when you want to produce a user manual or other guide that can be accessed while offline. A custom CSS can also be added to your FAQ so people can have access to the latest bits of information in your PDF without any extra effort. The setup used here adds a great layout for handling content that all users are bound to enjoy having.

The FAQ program even offers WooCommerce integration. This ensures that all content on the FAQ can be handled accordingly and linked up as needed to a retail site.

Price: Free to download.

Inspiry Themes Quick and Easy FAQs

The last of the plugins to see is this option from Inspiry Themes. It lets you work with an accordion style or independent form style and even helps you produce lists. The drag and drop interface lets you effectively move and organize your data around as necessary, thus ensuring your content is easy to manage. A settings page is included to let you change the font and color features on your theme among other points.

The program does work best when it has enough proper codes on it. You might have to figure out some of the more complicated codes that come with your theme when getting it ready. This ensures that your content is arranged right and is not going to be overly hard to follow or use.

Price: Free to download.

Ultimate Blocks is a well-known and promising Gutenberg block plugin. It has 20+ custom blocks to add various content to WordPress posts and pages. Content Toggle is a powerful block of the plugin by which you can create stunning FAQ sections on your website.

The block includes an FAQ schema to provide you with SEO leverage. The plugin is perfectly responsive for other devices, meaning your FAQ section will be beautifully displayed on the mobile phone.

You can present the entire FAQ section in a collapsed way and allow users to expand it by toggling. Lastly, you can customize the color, font, and typography of the content you are adding with the Content Toggle block.
A Final Word
Remember that the FAQ section on your website is important to its overall success. You have to watch for how your FAQ is laid out and that you have a good plan in hand for making it work to your liking. You will get more from your FAQ when you have it all laid out properly and with the right amount of data on hand for making it all work. But make sure the plugin you choose can work for your WordPress page and that you have an idea of what you can get out of it.