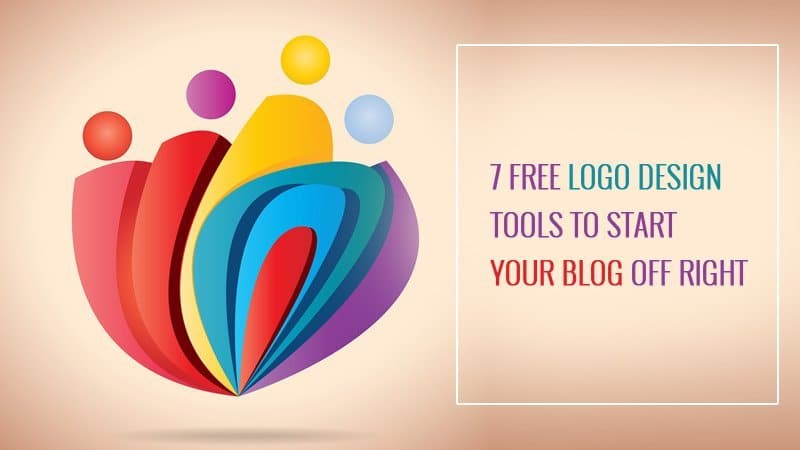 Designing a logo is a type of task that you need to spend a lot of time on. That is, you need to make a powerful and enticing logo that expresses your message and also entices people.
Finding that is never going to be a walk in the park, but it's up to you to identify the best system as you figure out what works for you. With the right set of tools and ideas, you can do wonders here.
That's especially true if you want to create a blog as quickly as possible. It's always a good option to consider and it can pay off extremely well in the end if you know how to handle everything the right way.
It's a wonderful opportunity either way, and one that you do not want to miss.
Designhill

Designhill is one of the most well known logo design tools that you can use. Their primary focus is on offering you a very good logo creation experience that's interesting and also very rewarding.

And honestly they give you all the control you want whenever you see fit thanks to the use of their AI-powered logo design maker and AI text generator.

The great thing about this tool is that it's super intuitive and reliable, and can provide you with an unlimited supply of logo designs based on the colors, text, concepts, and design aspects you are looking for.
Once completed, users can pay and download the image in a wide range of file types and sizes.

You have multiple logo categories that you can choose from, and there are plenty of visuals and nice options that you might want to check out. It's a great system to consider and one that has the potential to pay off extremely well in the end.

We recommend you to give this website a shot because a lot of companies use it with great success, and it can really offer you all the guidelines and help you need in regards to creating a good blog. It's definitely a nice tool to have for any blog owner.

BrandCrowd

If your problem concerns branding then you're off to a great start with BrandCrowd. It provides self-help design tools such as a logo maker, a business card maker, an email signature creator, and many others. It has a proud collection of more than 75 thousand logo templates and other marketing materials. These are all customizable too. A few buttons enable the user to change the shape, size, template, color, layout, and font of the original design resulting in a more customized and suitable design.

To try it out, visit BrandCrowd and click on which tool you want to use. Type in the search bar relevant keywords pertaining to the kind of design you're looking for, e.g., tech, beauty, manufacturing, monogram, etc. Then, browse through pages of templates. Feel free to remodel the template to your liking and download some of these templates for free and some for a minimal price. Two subscription options are available: monthly and annually.

And to complete your overall branding campaign, use the business cards, flyers, and social media content posts. Pick a theme and an icon that complements your chosen logo design.

GraphicSprings

GraphicSprings does a very good job at offering you a rewarding set of results no matter the situation. This is a great system to use just because it has a lot of cool and interesting features for you to try out.

It's adaptable to your requirements and at the same time it definitely brings in that much-needed potential that you expect from a tool like this. The interface is easy to use, you have a lot of adaptability and in the end it's just a nice app to have!

DesignEvo

DesignEvo's primary strength is that it has a huge list of amazing logos that you can try out and use. You have so many options that it will be super easy to create an interesting logo whenever you want.

The most important thing about this tool is that it's inexpensive and everything is as simple as drag and drop. There are also lots of logo categories for you to use, and in the end it's one of the nicest logo tools on the market.

Logogenie

Logogenie is basically a genius tool that you can use if you want to create a powerful and exciting logo for your business. The interesting thing is that it's an adaptable, reliable tool and one that has the potential to save you a whole lot of time and effort here.

It's super exciting and reliable, and at the same time it does bring in front some rewarding moments for you to check out. If you need a logo fast and you want some nice designs that you can't find any other place, this might very well worth the way you want.

Logofury

Logofury is one of the free logo maker that add a lot of character and excitement to the logo creation process.

Not only is it a lot of fun to use, but it also offers some amazing features and the best part about it is that it's always there to use whenever you see fit.

Everything is customizable and the best part is that you never have to pay anything in order to download what you just created. It's simplicity at its best and it can certainly offer some of the nicest tools that you can find on the market.

Brandmark

Brandmark is all about offering you a way to create stunning brands without having to pay a lot of money for them. You receive full copyright, not to mention that every design is created on time and on budget, which is always a plus.

In addition, you just have to pay once and you can use their tools again and again if you want to.

It's the type of logo design tool that's interesting and also super reliable, and that's what you really want in such a situation. You should totally check it out, as it's amazing to use and super useful.

LogoYes

LogoYes is one of the online logo creation tools that help you express your business in ways you would not imagine. It puts control in your hands and it makes the process meaningful and exciting as a whole.

Even if there are some adjustments to be made, it's safe to say that the outcome will always shine in ways you would not imagine. Everything here is adaptable and super reliable, which is what makes it such a good tool in the first place.

You might as well want to take it into consideration, just because it's very hard to find a stellar and outstanding logo creation tool with amazing features nowadays.

Logomakerr.AI


Logomakerr.AI (formerly known as Instant Logo Design) is another ai logo generator website that targets small businesses, and startups who want to add a pinch of their design experience or preferences within the branding.

Since they are a startup themselves, they offer an affordable pricing starting from $29. It already comes with several elements and options, along with mockup generator, logo animation, powerpoint or word publication, and many more!

And if you want to create or just try how your personalized logo will turn out, they offer a free logo maker process without you having to sign-up, or pay for anything (yet!)

They also offer help by assigning their in-house designers just in case their customers or visitors want professional feedback.

Placeit


If you're looking for a platform where you can create all your branding designs, Placeit is a great tool! With more than 50K templates and a growing library of designs made by professionals each day, you can create eye-catching images. Make everything from logos and videos to your social campaign with branded images in minutes.

Create a logo in seconds with hundreds of new logo templates every day according to your industry. Access all kinds of mockups and design templates with its mockup generator and video creator. Easily create your brand's marketing assets and then just download your creation.

Key features:

Unlimited downloads. Keep creating, you get to have the unlimited downloads you need for your brand.
Fonts and audio selection. You can also customize the playback speed and quantity of slides to make a short or long video.
New templates every day. Designers are always in the loop for trends and they create beautiful assets every day.
Easy-to-use. You can create tons of designs, arts, videos, demos, Instagram stories, and social media marketing assets with no technical skills.
Professional graphics. All graphics are made by a professional team, so you can rely on them being eye-catching templates for your campaigns.

Pros of Placeit:

Wide range of graphic libraries, +85,000 exclusive design, music and photo assets.
You can choose between tons of video formats for your marketing arsenal.
Constant updates of the graphics and the tools
Free tools available for everyone
High-resolution graphics

Pricing:

Basic: Free
Unlimited: starting from $7.47 per user/month
In conclusion, if you want to start off a blog, you should totally consider using logo design tools as much as possible.
It's not just about knowing what type of blog you want, it's also about managing your startup costs as well.
It's the type of thing that can help you quite a lot if you want to launch a blog the right way. It's not the simplest approach that you can find out there, and in the end it might very well help you reach the utmost results no matter what.
Of course, picking the best logo tool is tricky, and that's why you have to study their websites and see every feature you get from them. Only then will you know what's good and what's bad. Once you do that, the results can be super impressive!1`